Dispatch Live: Halloween Special Ask Me Anything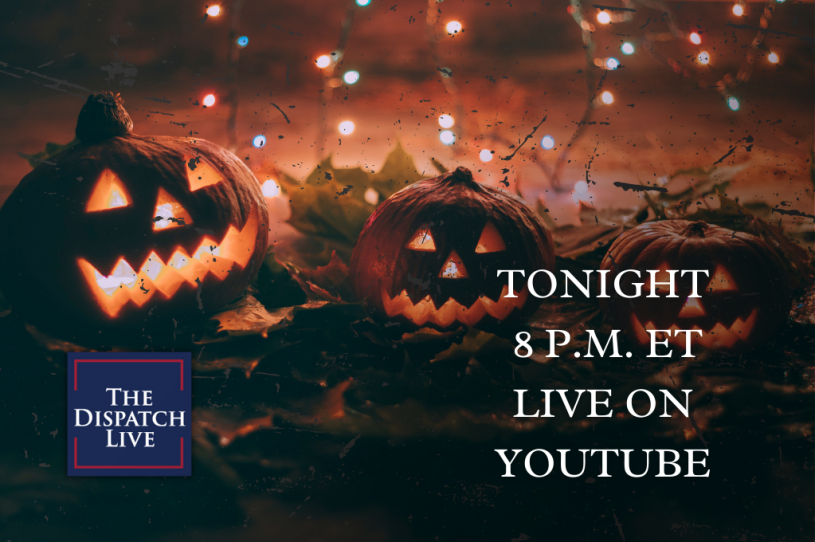 Tonight, Kevin Williamson will host a special Halloween edition of Dispatch Live including an AMA (Ask Me Anything) with David M. Drucker, Mary Trimble and Alex Demas, who joined The Dispatch as a fact checker just in time to sift through the media's coverage of the Israel-Hamas war. Steve may also join, if he manages to get away from trick-or-treat duties.
The panelists will take on hard news questions, as well as all your more relaxed, seasonal queries. Ready your pumpkin ales, candy buckets, and questions—and we'll see you at 8 p.m. ET tonight.
Dispatch Live recordings are made available as a members-only podcast on select platforms. If you can't make it for the live broadcast, see below for information on how to access the podcast.
Q&A: We want to hear from you during the show. To ask questions of our panelists and interact with other members you can use the YouTube Live chat feature or simply comment on this post during the broadcast.