Does a Photo Depict Nancy Pelosi After a 'Liquid Lunch'?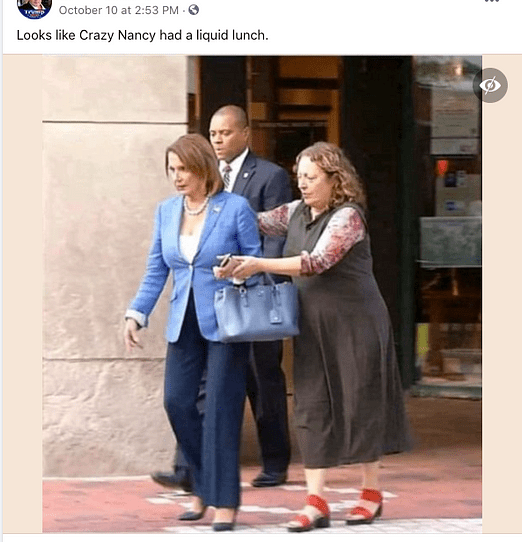 A viral image on Facebook purports to show Speaker of the House Nancy Pelosi after a "liquid lunch."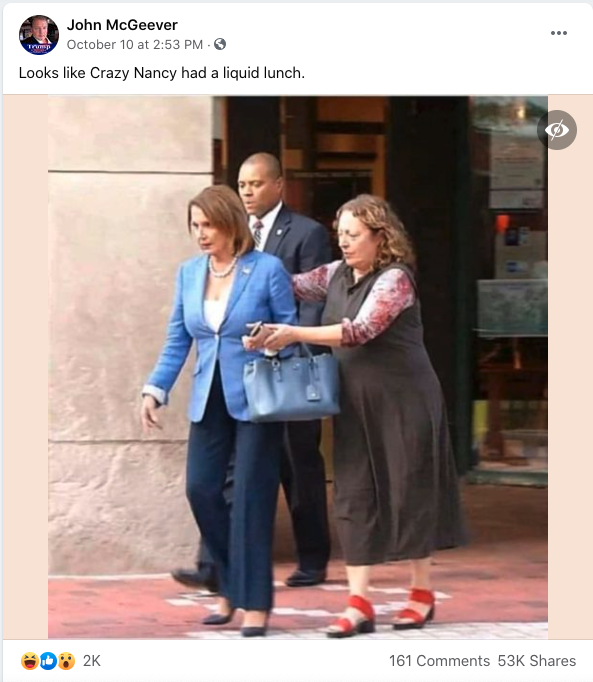 The picture does show Pelosi, but it is four years old, and she is not shown leaving a restaurant (or anywhere else one would obtain alcohol). Instead, as reported by Dennis House, a local reporter in Connecticut, Pelosi is shown leaving a clothing store in Hartford, Connecticut. House's blog shows other pictures from Pelosi's visit and makes no mention of Pelosi appearing inebriated.