Does Amy Coney Barrett Want to 'End the Separation of Church and State'?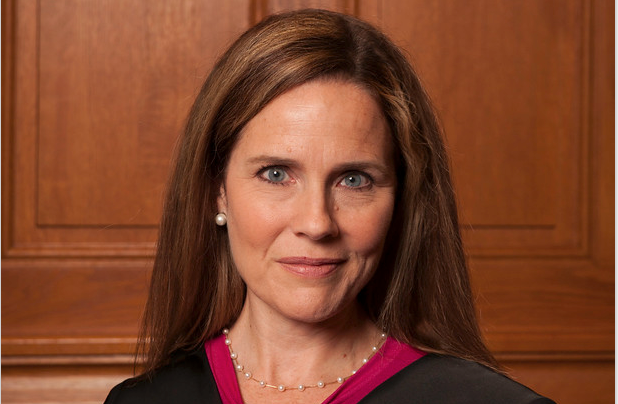 A viral tweet claims that Judge Amy Coney Barrett has said her end goal is "to end separation of church and state & build a 'Kingdom of God' in the United States." The tweet has also gone viral on Facebook and Instagram, where it has received 2 million views across various public repostings. 
Barrett is thought to be one of President Trump's top choices to fill the Supreme Court vacancy left by Justice Ruth Bader Ginsburg's death, and she has earned detractors on the left for her Catholicism and for her reported association with a charismatic Christian community called the People of Praise. During Barrett's confirmation hearings for her appointment to the 7th Circuit Court of Appeals in 2017, Sen. Dianne Feinstein made headlines for expressing concerns over Barrett's religious views and telling Barrett "the dogma lives loudly within you. And that's of concern."
Despite what's claimed in the viral tweet, however, Barrett has not expressed an interest in ending the separation of church and state. When asked about her faith's role in her judicial responsibilities during the 2017 confirmation hearings, Barrett stated: "It's never appropriate for a judge to impose that judge's personal convictions, whether they derive from faith or anywhere else on the law" and that neither her church affiliation or religious views "would not bear in the discharge of my duties as a judge." She further said that she would recuse herself if a conflict ever arose between her judicial duties and her faith.