Does Mask-Wearing Cause Hypoxia or Pneumonia?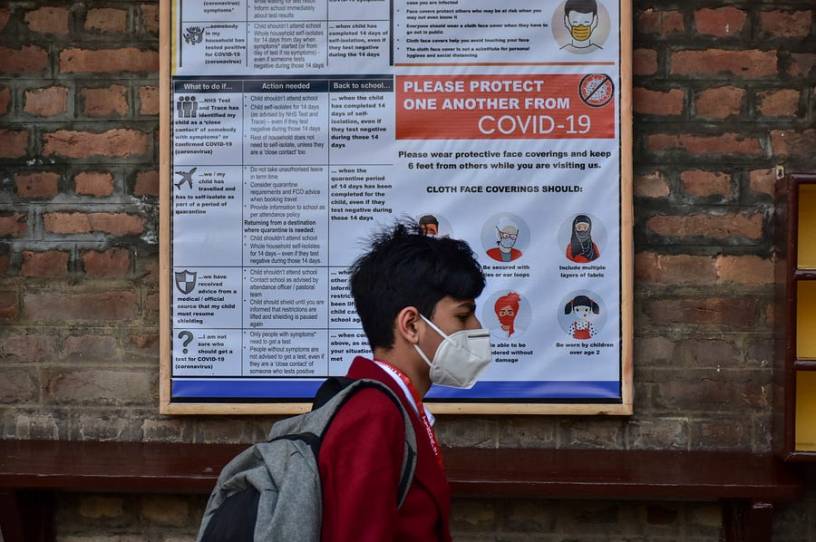 A widely shared Facebook post is claiming that mask-wearing causes "pneumonia and hypoxia." The full text reads as follows: "When you exhale your body is eliminating toxins and unhealthy bacteria. By wearing a mask the toxic matter is trapped on the fabric and you're inhaling it back in, causing infections like bacterial pneumonia and hypoxia."
This is a false statement. Mask-wearing does not cause bacterial pneumonia and hypoxia. 
Dr. Megan Conroy, a pulmonary and critical specialist and assistant professor at the Ohio State University College of Medicine, says the "lungs are not a means of appreciable elimination of toxins from the body, and is not a clearance system of bacteria or viruses by our breath." 
The respiratory tract, she explained, isn't a sterile place and there's a variety of bacteria that live in the mouth and the upper respiratory tract. If they are aspirated into the lower respiratory tract, in the right kind of situations, that may cause pneumonia, but rebreathing your exhaled air is not a risk factor or a mechanism for the development of bacterial pneumonia. 
Get every newsletter and all of The Dispatch. Support quality, fact-based journalism.
Get Started
ALREADY HAVE AN ACCOUNT? SIGN IN