Does the GOP Deserve Tim Scott?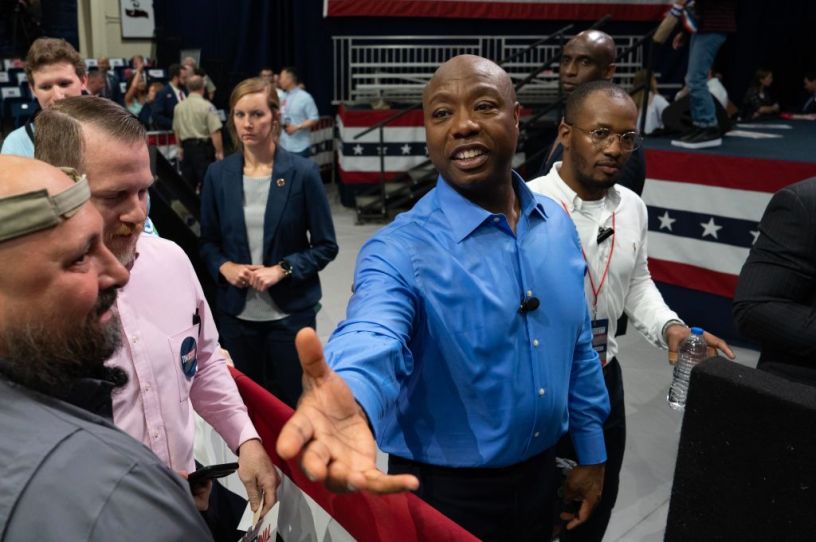 Sen. Tim Scott greets supporters after he announced his run for the 2024 Republican presidential nomination at a campaign event on May 22, 2023, in North Charleston, South Carolina. (Photo by Allison Joyce/Getty Images)
It's official. South Carolina Sen. Tim Scott is running for president.
The first thing you should know is that Scott is one of the nicest guys in Washington. Capitol Hill Republicans and just about anybody who knows him like him. Sincerely patriotic and devoutly Christian, Scott is most comfortable preaching, but he manages to avoid being preachy.
He does this mostly by leaning heavily on his own autobiography as a way to celebrate traditional values and show his gratitude for a country that made it possible for the grandson of a Jim Crow-era cotton farmer to become a United States senator—and possibly president. If you haven't heard him tell these stories, you will, particularly if you live in any of the early primary states.
Scott will do his best to convince Republican primary voters that he deserves their vote. The better question is whether many of those voters deserve him.