Does the Pfizer/BioNTech Vaccine Cause Infertility?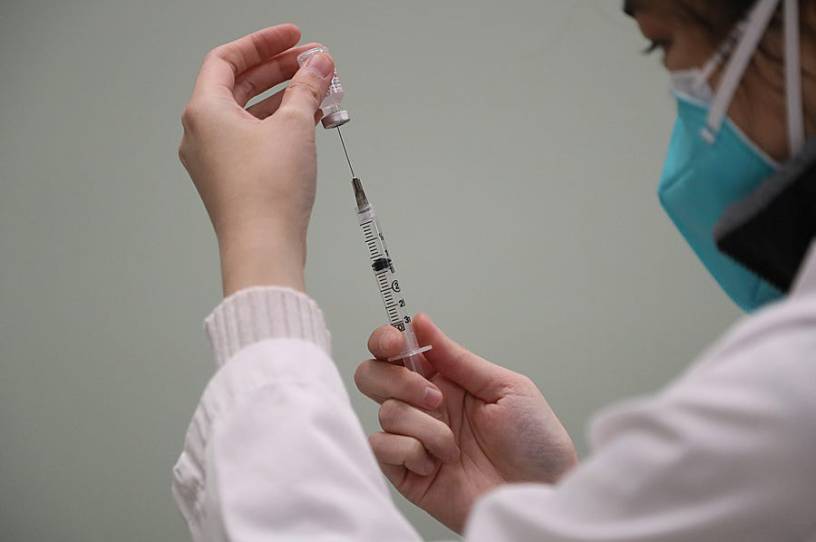 Several viral social media posts are claiming that the head of Pfizer research said the COVID-19 vaccine causes female sterilization. The posts share a screenshot from a post at a blog called Health and Money News that has since been deleted but has been archived here. The article claimed that the vaccine "contains a spike protein called syncytin, vital for the formation of human placenta in women." According to the post, the vaccine's immune response means "we are training the female body to attack syncytin-1."
This is a false claim. The COVID-19 vaccine does not cause female sterilization and the head of Pfizer research has not made this claim.
Pfizer issued the following statement to The Dispatch Fact Check via email, clarifying "that the Pfizer BioNTech vaccine does not cause infertility":
There are no data to suggest that the Pfizer BioNTech vaccine candidate causes infertility. It has been incorrectly suggested that COVID-19 vaccines will cause infertility because of a very short amino acid sequence in the spike protein of SARS-CoV-2 that is partly shared with the placental protein, syncytin-1. The sequence, however, is so short, not even 4 amino acids in a row, but rather 4 shared amino acids in a sequence of 5 that it is very unlikely that it could lead to the body generating an immune response that would result in the body attacking itself or the placenta.  Additionally, a study has been published that does not support this theory.  The study compared the outcomes of pregnancies in women that have / have not had SARS-CoV-2 infection, which showed that SARS-CoV-2 infection during pregnancy was not associated with adverse pregnancy outcomes.
Get every newsletter and all of The Dispatch. Support quality, fact-based journalism.
Get Started
ALREADY HAVE AN ACCOUNT? SIGN IN