Does the Postmaster General Have $70 Million Invested in USPS Competitors?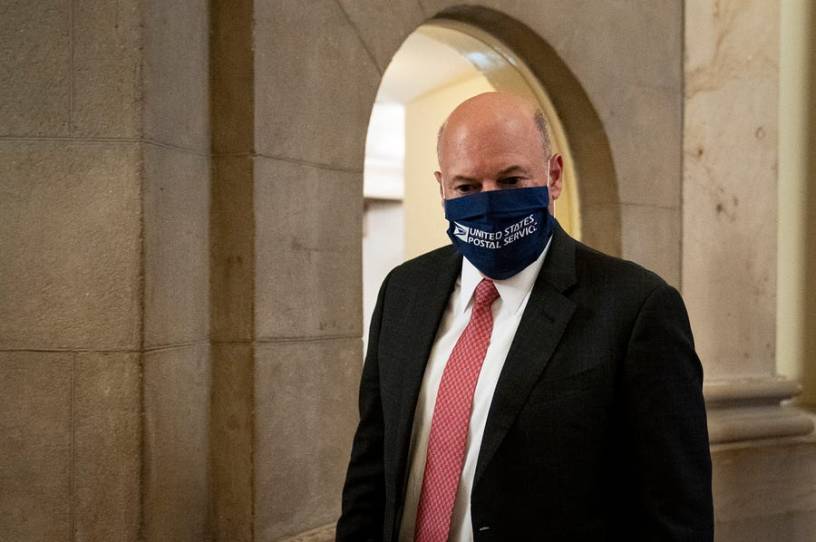 Claims that Postmaster General Louis DeJoy has more than $70 million invested in competitors to the Postal Service have gone viral on social media the past few weeks. The origin of these claims appears to be reporting by the Washington Post, which published an article on June 15 stating: "DeJoy and his wife, Aldona Wos, the ambassador-nominee to Canada, have between $30.1 million and $75.3 million in assets in USPS competitors or contractors, according to Wos' financial disclosure paperwork filed with the Office of Government Ethics."
That article was based on filings by Wos and she was required to disclose only value ranges, not precise totals, for her family's assets. Based on those documents it's not possible to say precisely how much either she or her husband had invested in USPS contractors or competitors when the disclosure was filed. However, in reviewing Wos' disclosure, The Dispatch Fact Check was able to determine that the bulk of her family's assets in this area are from investments in XPO Logistics, Inc., a global provider of supply chain solutions that acquired DeJoy's company New Breed Logistics. Her filing showed XPO Logistics assets held by Wos and DeJoy that included between $250,000 and $500,000 in vested restricted stock units and between $30,000,002 and $75,000,000 in other assets (presumably shares in the company), adding up to a grand total of between $30,250,002 and $75,500,000 in XPO assets. 
Assets in other postal companies were comparably limited, with investments in United Parcel Service ranging from $115,002 to $350,000 and investments in trucking company J.B. Hunt ranging between $1,001 and $15,000. These numbers were accurate as of Wos' filing on October 24, 2019, so they don't inform us of how much Wos and DeJoy have invested in postal service contractors or competitors now. The Washington Post story includes a statement from a DeJoy representative, which said DeJoy "will comply with any financial divestitures that are required." 
Similarly, in a statement provided to The Dispatch Fact Check, DeJoy said: "I take my ethical obligations seriously, and I have done what is necessary to ensure that I am and will remain in compliance with those obligations." No divestment is is actually required in order to assume the office of postmaster general, as David Partenheimer, the manager of public relations for the postmaster general's office, told The Dispatch Fact Check: "The Postal Service does not require the Postmaster General to divest any particular assets." Instead, Partenheimer said the Postal Service may require the postmaster general to divest an asset "if a conflict of interest arises, and the Postal Service determines that his participation in the matter is so crucial that he may not disqualify himself."
Get every newsletter and all of The Dispatch. Support quality, fact-based journalism.
Get Started
ALREADY HAVE AN ACCOUNT? SIGN IN