Erdogan's Coming U-Turn on Syria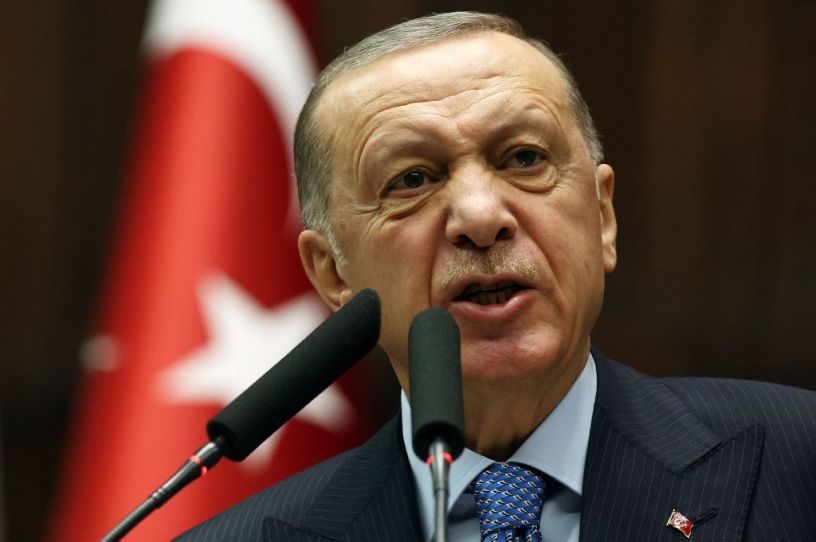 Turkish President Recep Tayyip Erdogan delivers a speech at the Turkish Grand National Assembly in Ankara, on December 21, 2022. (Photo by Adem Altan/AFP/Getty Images.)
Turkish President Recep Tayyip Erdoğan has been committed to toppling the regime of Bashar al-Assad for more than a decade. Turkey devoted a vast amount of diplomatic, military and economic resources to this costly pursuit. Erdogan's efforts in Syria also damaged Turkish relations with the U.S. while drawing Ankara closer to the influence and patronage of Russia. While Washington harbored little love for the Assad regime, it chose to focus its attention on eliminating the threat posed by the Islamic State (ISIS), which for Turkey was at best a secondary threat until it was directly attacked in 2015. President Erdoğan instead focused his energies on Assad's removal.  However, the Turkish leader appears set to conduct a major U-turn. In the first months of 2023, Turkey is likely to push for a negotiated settlement with the Assad regime, one that will result in a handshake between the embittered leaders. Why?
For starters, there is Erdoğan's realization that Turkey's entire Syria campaign is a colossal failure. For the majority of the early 2010s, Erdoğan seldom refrained from calling Assad a "terrorist" who must be eliminated. But he had no strategic goal in mind, other than to presumably have a Sunni counterpart replace Assad, an Alawite Muslim. Thus Erdoğan relied on any willing group—mostly radical jihadist terrorist entities—to defeat Assad. Turkey even went as far as facilitating the transit of individuals who likely joined the ranks of radical entities affiliated to al-Qaeda and the Islamic State.
But Russia's and Iran's patronage of the Syrian regime changed Erdoğan's tune, mainly because of Moscow's determination to prop up the Damascus regime. Instead, he turned his attention to the Syrian Kurds and their relationship with the United States. Ankara's persistent refusal to work with the U.S. to militarily eliminate ISIS resulted in Washington militarily backing the People's Protection Units (YPG)—Syrian Kurds. Formally organized under the umbrella of the Syrian Democratic Forces (SDF), the American-backed forces proved decisive in dealing a death blow to ISIS on the ground. This partnership however angered Turkey, which considers the YPG as an offshoot of its own separatist Kurdish entity, the Kurdistan Worker's Party (the PKK, an entity that the U.S. and the EU also designate as a terrorist organization). In the mind of President Erdoğan, American collaboration with the YPG/SDF equates to working with terrorists to overcome another terrorist threat—ISIS.
As angry as Erdoğan is with Washington for working with the YPG/SDF, it is important to remember that the Obama administration implored Ankara to work together to eliminate ISIS. Erdoğan refused. Additionally, Ankara has consistently downplayed the cordial relationship it once had with the Democratic Union Party (PYD), which would obviously undermine its insistent claim that the Syrian Kurds present a security threat to Turkey.