Fact Check: Did Joe Biden Say He Has Cancer?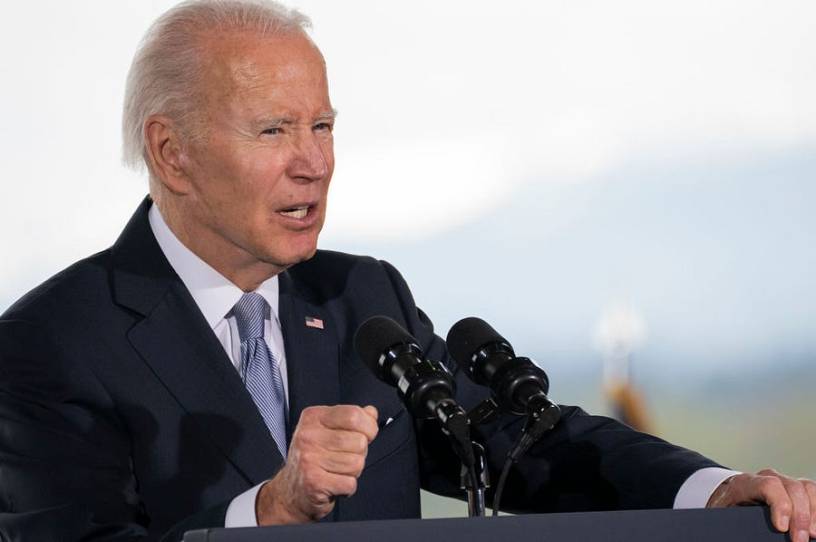 Earlier this week, a number of viral social media posts claimed that President Joe Biden said he has cancer.
These posts are, in fact, accurate, though the White House later clarified that Biden misspoke. During a speech about the environment in Somerset, Massachusetts, on Wednesday, Biden discussed growing up near an oil refinery, which he said emitted such pollution it coated car windshields. The president stated: 
"I just lived up the road.  I just — in an apartment complex when we moved to Delaware.  And just up the road was a little school I went to, Holy Rosary grade school.  And because it was a four-lane highway that was accessible, my mother drove us and — rather than us be able to walk.

"And guess what?  The first frost, you knew what was happening.  You had to put on your windshield wipers to get, literally, the oil slick off the window.  That's why I and so damn many other people I grew up [with] have cancer and why can- — for the longest time, Delaware had the highest cancer rate in the nation."
White House deputy press secretary Andrew Bates later tweeted that though he had used the present tense, Biden was referring to non-melanoma skin cancer that he'd experienced prior to his presidency. The skin cancer was divulged in his physician's report in the first year of his administration.
While White House representatives say Biden does not currently have cancer and merely committed a gaffe, there's no denying the gaffe occurred: Biden doesn't have cancer, but posts claiming he said he did are accurate.

If you have a claim you would like to see us fact check, please send us an email at factcheck@thedispatch.com. If you would like to suggest a correction to this piece or any other Dispatch article, please email corrections@thedispatch.com.