Fact Check: Did Pope Francis Swat Away Trump's Hand When They Met?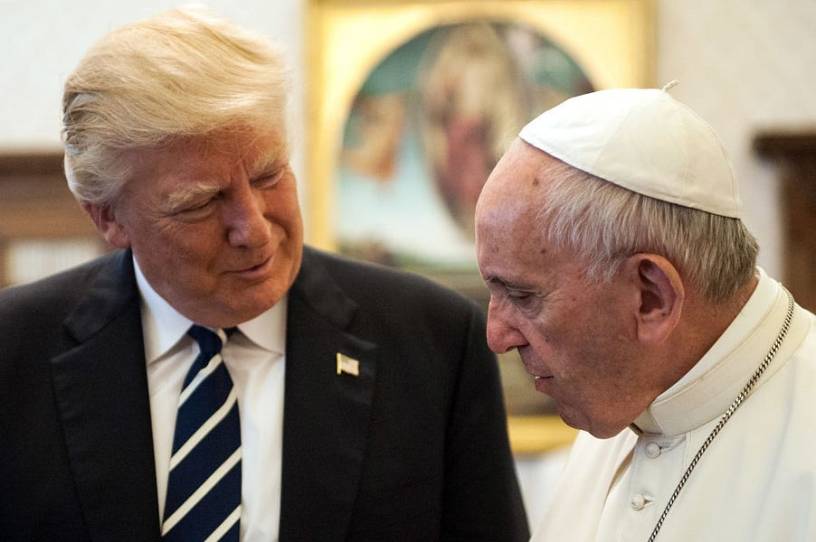 A viral Facebook video appears to show Pope Francis swatting away Donald Trump's hand, as Trump attempts to touch the pope's finger. The viral video has a CNN logo in the bottom corner, making it seem like the footage is from the network. 
Sydney Baldwin, a spokesperson for CNN, told The Dispatch Fact Check that "the video is fabricated." Baldwin shared the original CNN footage from March 2017, when Trump met Pope Francis at the Vatican. 
The authentic CNN footage does not show Pope Francis slapping Trump's hand. As USA Today reported, the altered viral video originates from a comedic Jimmy Kimmel Live segment about Trump's meeting with Pope Francis. 
If you have a claim you would like to see us fact check, please send us an email at factcheck@thedispatch.com. If you would like to suggest a correction to this piece or any other Dispatch article, please email corrections@thedispatch.com.