Fact Check: Did Zelensky Attend a 1999 Pride Parade in New York?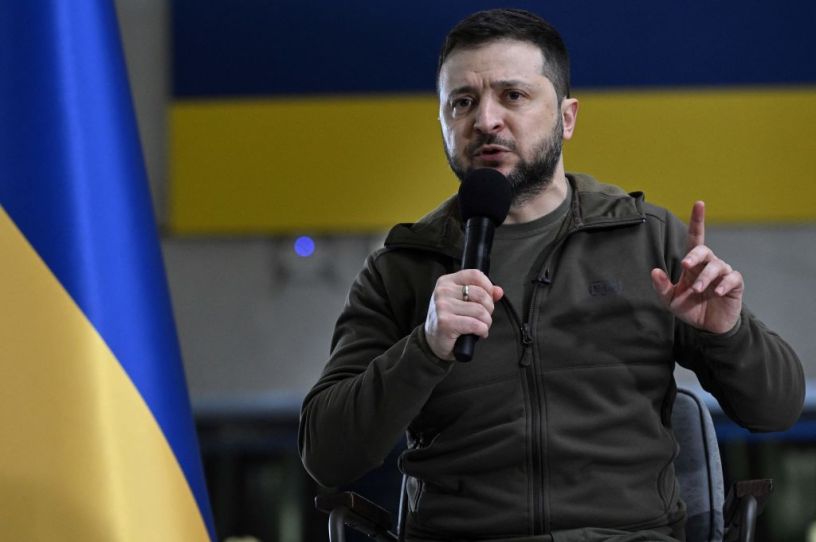 Ukrainian President Volodymyr Zelensky (Photo by Genya Savilov/AFP/Getty Images.)
A photograph circulating online purports to show Ukrainian President Volodymyr Zelensky and his former adviser Oleksiy Arestovych at a New York pride parade. The image has been digitally altered. Neither man appears in the original image.
The image shows two men heavily made up and in skimpy outfits below a caption that reads "New York 1999." Arrows point to two men identified as Zelensky and Arestovych, but their faces were digitally superimposed onto the photo. The original image, which was taken at a New York gay pride parade on June 25, 2006, shows neither of the men is the Ukrainian president or his onetime adviser. Other photos from the same collection show the same men in different poses and locations. 
If you have a claim you would like to see us fact check, please send us an email at factcheck@thedispatch.com. If you would like to suggest a correction to this piece or any other Dispatch article, please email corrections@thedispatch.com.