Fact Check: Does the U.S. Spend 4 Percent of Economic Output Defending NATO Countries?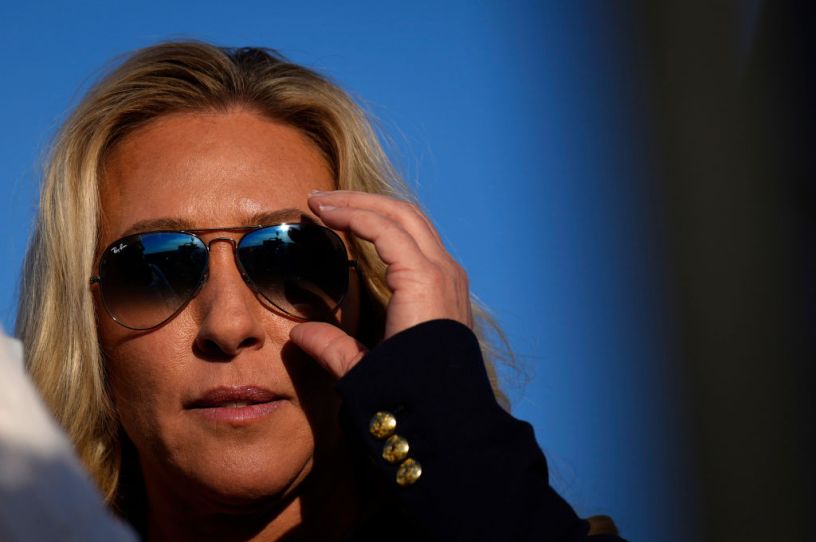 Rep. Marjorie Taylor Greene attends a rally held by Donald Trump in Ohio on November 7, 2022. (Photo by Drew Angerer/Getty Images.)
Rep. Marjorie Taylor Greene has introduced an amendment to the National Defense Authorization Act directing President Joe Biden to withdraw from NATO.
"They are not a reliable partner whose defense spending should be paid for by American citizens," Greene said while introducing the amendment. "For the better part of the last decade, Germany has contributed only around 1 percent of its GDP to finance NATO obligations, while the United States is paying around 4 percent of our GDP to defend NATO countries."
The U.S. does not spend 4 percent of gross domestic product "to defend NATO countries." The 4 percent reference is apparently a reference to the entire defense budget, of which NATO spending represents only a fraction of America's financial commitment. Even so, defense spending hasn't exceeded 4 percent of GDP since 2013.
Defense expenditures were much higher during the Cold War but dipped below 4 percent of GDP in 1995, according to data from the World Bank. Spending reached a low of 3.1 percent in 2000 but crept up after the 9/11 terrorist attacks. Yet budgets as a share of economic output have shrunk since 2010 and the Defense Department projects spending will represent only 2.7 percent of GDP in 2024.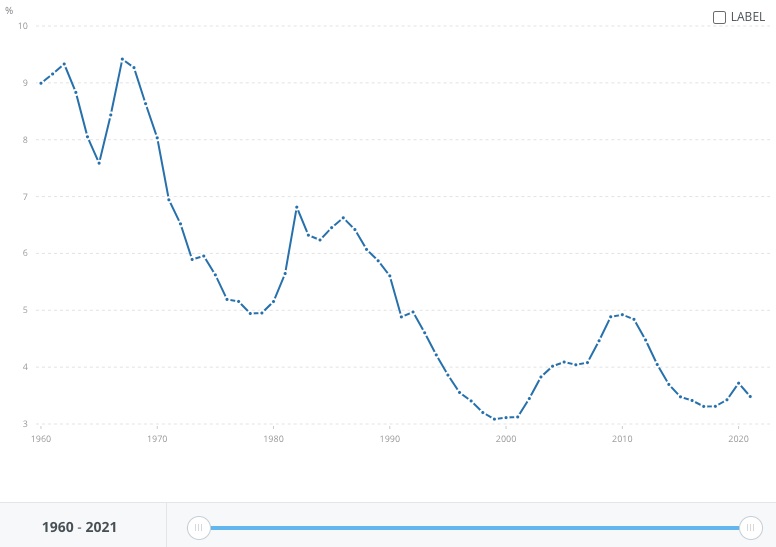 Spending specifically allocated to NATO represents a far lower figure.
The United States covers about 16 percent of NATO's civil and military budget, which had a combined total budget of roughly $2.6 billion, according to NATO. The U.S. share amounts to approximately $423 million. The U.S. additionally contributed $220 million towards the NATO Security Investment Program (military construction) in fiscal year 2023.
It is more difficult to calculate how much the U.S. spends stationing American troops and equipment throughout the continent, but the lion's share of American forces deployed outside the U.S. operate out of East Asia and the Pacific.  
The Dispatch Fact Check has contacted the office of Rep. Greene for comment.
If you have a claim you would like to see us fact check, please send us an email at factcheck@thedispatch.com. If you would like to suggest a correction to this piece or any other Dispatch article, please email corrections@thedispatch.com.