Fact Check: Old Migrant Caravan Photo Circulating on Social Media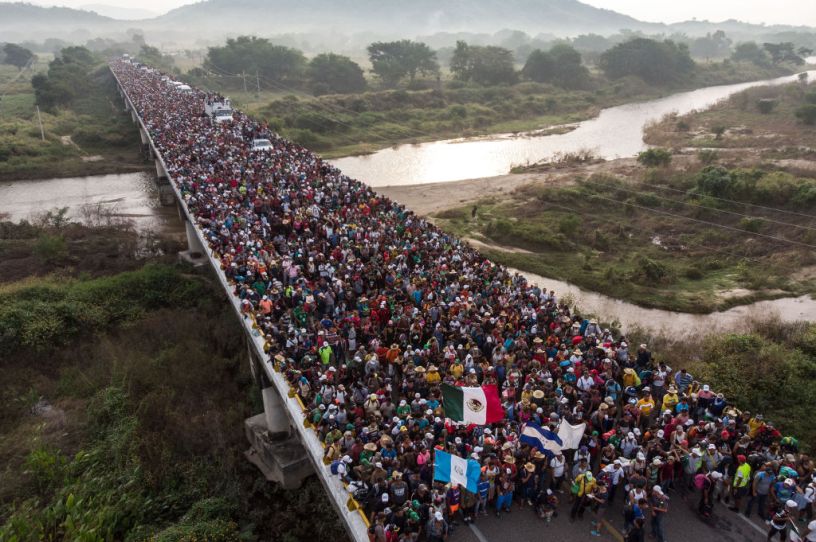 Photo by Guillermo Arias (AFP via Getty Images)
Social media users are claiming that a photograph shows a migrant caravan currently en route to the U.S. These claims are false, as the photograph was actually taken in October 2018.
The photograph was taken by AFP photographer Guillermo Aris. Its caption as it appeared on an AFP article published in September 2019 reads, "Aerial view of Honduran migrants heading in a caravan to the US, as the[y] leave Arriaga on their way to San Pedro Tapanatepec, in southern Mexico on October 27, 2018."
The photograph in question is being circulated and miscaptioned by American social media accounts in the context of the upcoming expiration of Title 42 on Thursday. Title 42 is a Trump administration policy that allows border officials to turn away migrants seeking to enter the U.S. from Mexico without allowing them to claim asylum status.
If you have a claim you would like to see us fact check, please send us an email at factcheck@thedispatch.com. If you would like to suggest a correction to this piece or any other Dispatch article, please email corrections@thedispatch.com.