Fact Check: 'A Fetus at 6 Weeks Has No More Brain Than a Grain of Rice'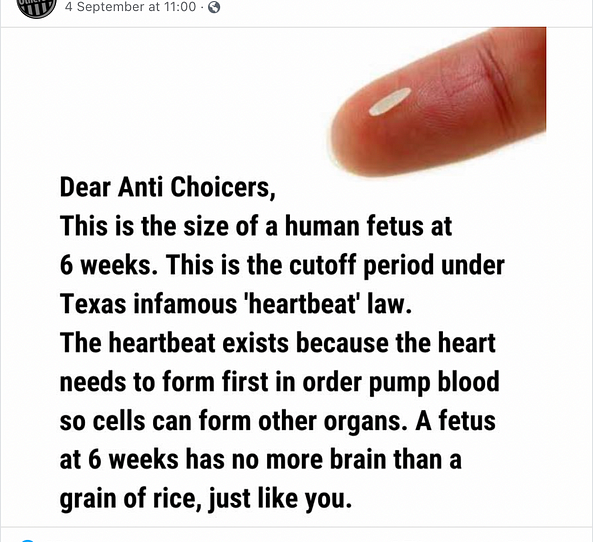 A viral Facebook post claims that "A fetus at 6 weeks has no more brain than a grain of rice." The post references the Texas heartbeat abortion law, which prohibits abortion when a fetal heartbeat can be detected, usually at six weeks.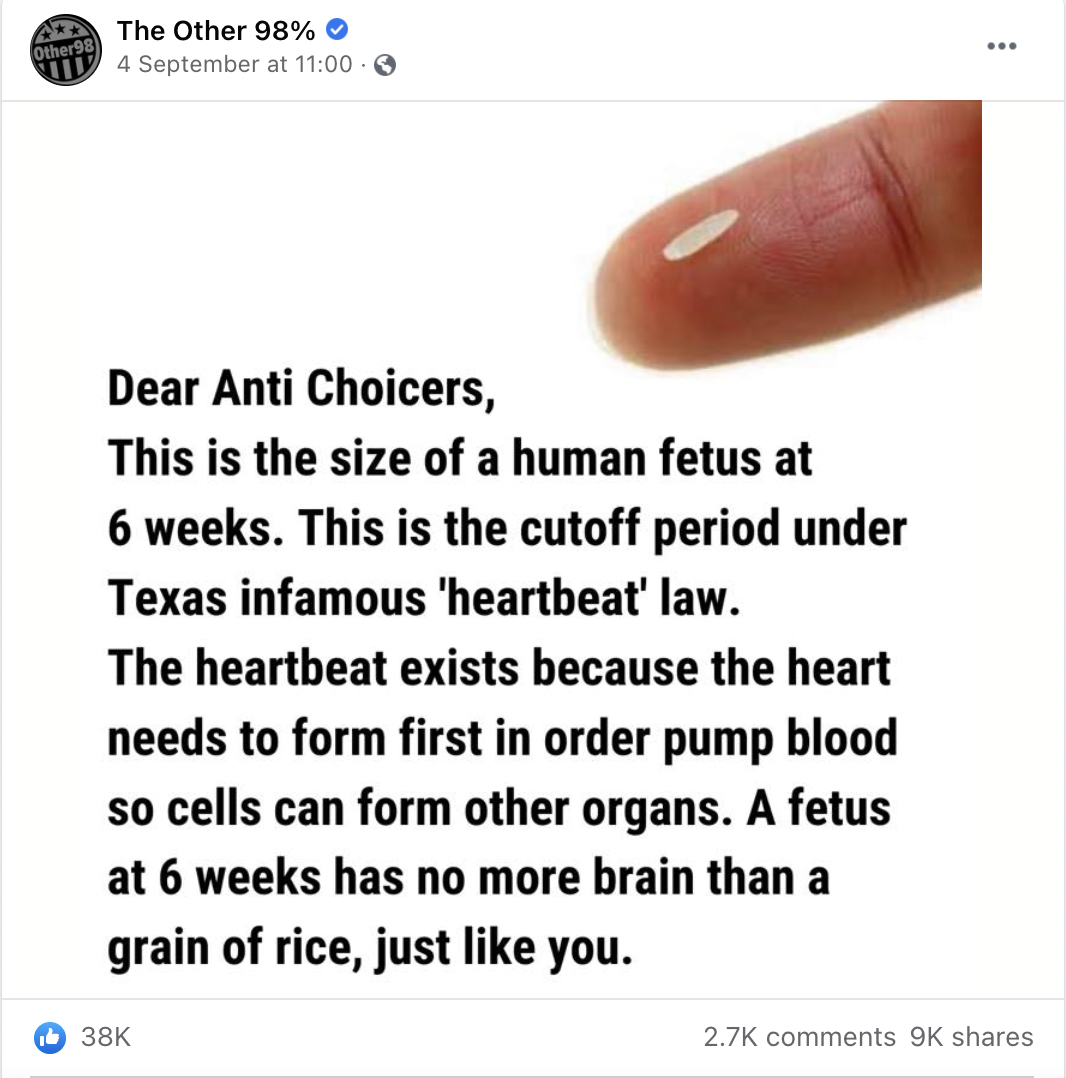 The first claim in the post—that a baby during the sixth week of gestation is the size of a grain of rice—is accurate. Gestational calendars use the beginning of a woman's last cycle as a start date, but conception usually occurs two weeks later, meaning that at this point, the embryo has been developing for four weeks and is about an eighth of an inch long. Despite the small size, however, the embryo is already incredibly complex.  
NARAL Pro-Choice America declined to comment on the matter, but recommended reaching out to the American College of Obstetricians and Gynecologists. The ACOG's lead for equity transformation, Dr. Jennifer Villavicencio, told The Dispatch Fact Check that "neural cells begin dividing during embryonic development, but the brain is a complex organ that takes an entire pregnancy to develop – and continues developing through infancy, childhood, and adolescence." Prior to the sixth week of gestation, Villavicencio said "fetal brain development is in the form of microscopic neural cells dividing into the two types of cells that form the nervous system."
In fact, by between four and six weeks, those cells have already completely formed a neural tube, the precursor to the brain and spinal cord. In an interview with The Dispatch Fact Check, Dr. Tara Sander Lee—a senior fellow and director of life sciences for the Charlotte Lozier Institute, a pro-life organization—explained that once the neural tube closes "then the more specific regions and structures in the brain begin to form and fall into place—and that's the forebrain, the midbrain, and the hindbrain." At the end of week five, electric brain activity starts to occur as neurons begin to fire.
You're out of free articles
Create an account to unlock 1 more articles