Fact Checking Biden's Claim That He 'Signed a Law' to Provide Student Debt Relief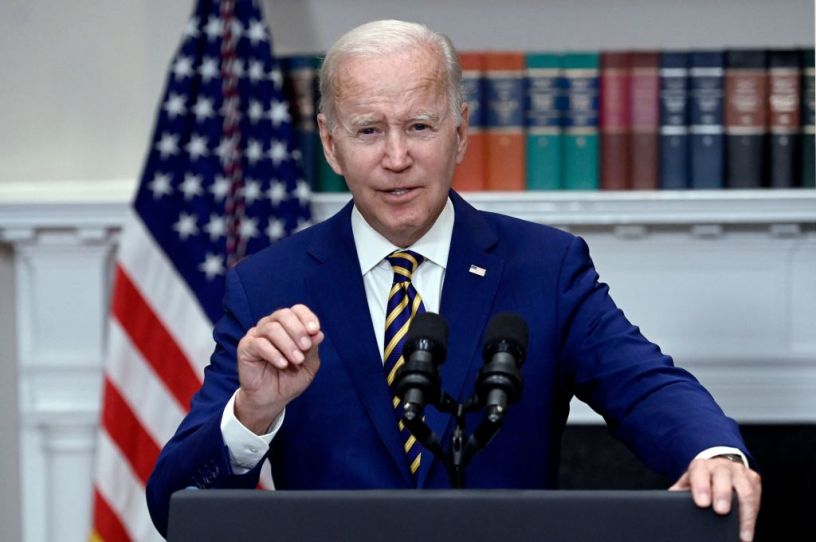 (Photograph by Getty Images.)
In an interview with NowThis News, President Joe Biden stated that to provide student debt relief he "signed a law" and "it's passed. I got it passed by a vote or two."
You can watch the part of the interview where Biden made these claims here:
Congress did not pass—and Biden did not sign—legislation to forgive student debt.  Biden relied on executive action to forgive up to $20,000 worth of debt instead of pursuing legislation through Congress. His administration argues such a move is justified under 2003's Higher Education Relief Opportunities for Students Act, which gave the federal government the ability to waive student loan debt requirements for borrowers in the aftermath of an emergency. A document put out by the Biden administration on August 23 states:
We conclude that targeting relief towards those individuals who suffered financial hardship because of COVID -19 and who otherwise satisfy the requirements of the Act accords with the Act's requirement that the waiver or modification 'be necessary to ensure that' student loan recipients who are 'affected' by a national emergency 'are not placed in a worse position financially' with respect to their loans as a result.
Only weeks later on September 18, Biden said in an interview that the pandemic, the national emergency used to justify the use of the HEROES Act, "is over." Critics argue that the Biden administration is stretching the law beyond its intended purpose, and some states have challenged the program. On October 21, the 8th Circuit Court of Appeals paused the Biden administration effort.
By taking such action, Biden's student loan forgiveness program did not have to be voted on nor did it have to be signed into law as Biden claimed in his interview. The White House released a statement about Biden's remarks, saying that Biden "was referring to the Inflation Reduction Act, which reduced the deficit by hundreds of millions of dollars, creating room for other crucial programs."
Biden's comments came in response to a question about student debt forgiveness. His comments suggest he was still speaking on this topic, not the Inflation Reduction Act when he said: "I've just signed a law … if you go to school, if you qualified for a Pell Grant, you qualify for $2,000—I mean, excuse me, you qualify for $20,000 in debt forgiveness. Secondly, if you don't have one of those loans, you just get $10,000 written off. It's passed. I got it passed by a vote or two." 
If you have a claim you would like to see us fact check, please send us an email at factcheck@thedispatch.com. If you would like to suggest a correction to this piece or any other Dispatch article, please email corrections@thedispatch.com.