Fact Checking Claims That the Bidens Faked Celebrating Easter at the White House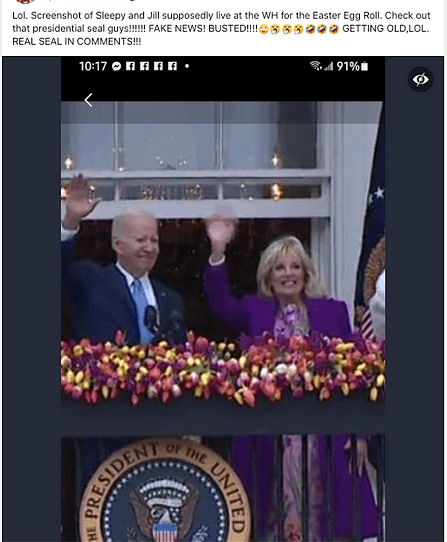 A popular right-wing Facebook account made a series of claims about the Bidens' Easter celebrations at the White House and suggested the 2022 Easter egg roll was staged.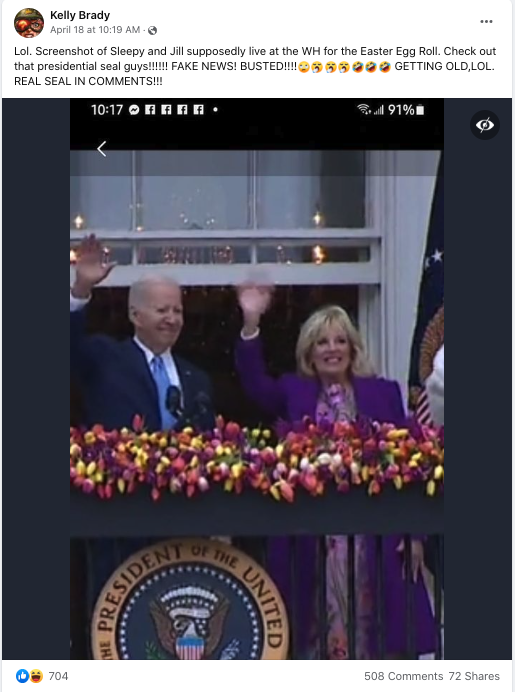 Both the president and first lady gave remarks at the event, which were streamed live through a variety of official White House social media accounts. The event was well-documented by non-White House sources as well, with a number of news outlets providing video from the egg roll as well. One viral moment from the event definitively shows the event happened Monday: Biden was asked by a reporter about Pakistani airstrikes in Afghanistan that occurred over the weekend, and was ushered away by someone dressed as the Easter Bunny.