Fact Checking Donald Trump's Latest Voting Fraud Claims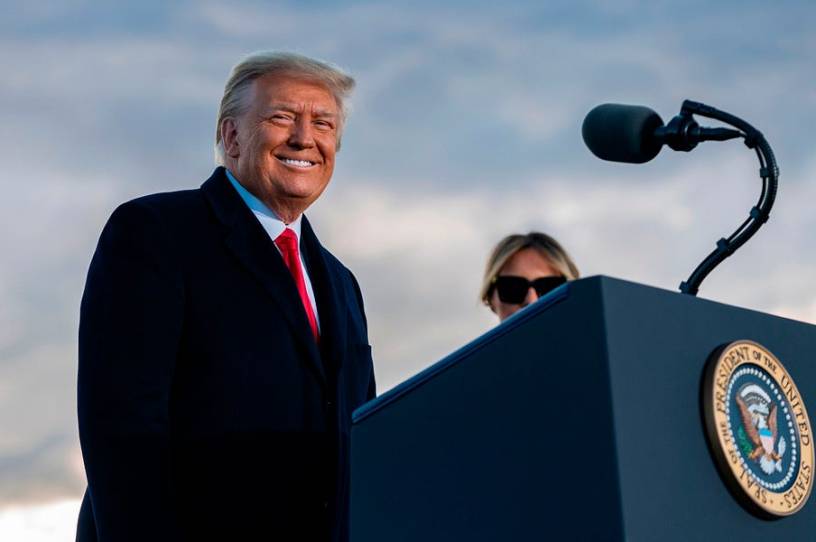 On May 7, Donald Trump released a statement on his website in which he recycled familiar voting fraud claims. Trump claims there were vote "dumps" for President Joe Biden in both Michigan and Wisconsin, two states that Biden won in the 2020 presidential election. The statement has since gone viral after Jenna Ellis, former member of Trump's legal team, among others, shared the statement on Twitter:
The first part of Trump's statement alleges that Michigan "miraculously" went to Biden because of a suspicious vote "dump." From the statement: "6:31 in the morning on November 4th, a dump of 149,772 votes came into the State of Michigan. Biden received 96% of those votes and the State miraculously went to him. Has the Michigan State Senate started their review of the Fraudulent Presidential Election of 2020 yet, or are they about to start? If not, they should be run out of office."
This is a false claim. There was no fraudulent "vote dump" for Biden in Michigan. This  "149,772" number comes from metadata from the New York Times that Trump had previously tweeted about. In a fact check about a similar election fraud claim, The Dispatch's Alec Dent explained: "data irregularities in the unofficial vote reporting done by media outlets on Election Night do not prove discrepancies in the vote: Anomalies like the number of votes not matching up to the percentage earned by candidates would be picked up when the vote was certified during the county canvas." Furthermore, Alec wrote that: "The New York Times Vice-President for Communications Danielle Rhoades Ha told The Dispatch Fact Check that, 'Sometimes over the course of reporting results officials or results providers make mistakes, such as mixing up two numbers, and they correct those mistakes as they verify the data. These changes are common in the difficult task of reporting millions of votes across thousands of races, and are not at all unusual.'"
Get every newsletter and all of The Dispatch. Support quality, fact-based journalism.
Get Started
ALREADY HAVE AN ACCOUNT? SIGN IN