Fact Checking Rep. Paul Gosar's Claim About the Texas School Shooter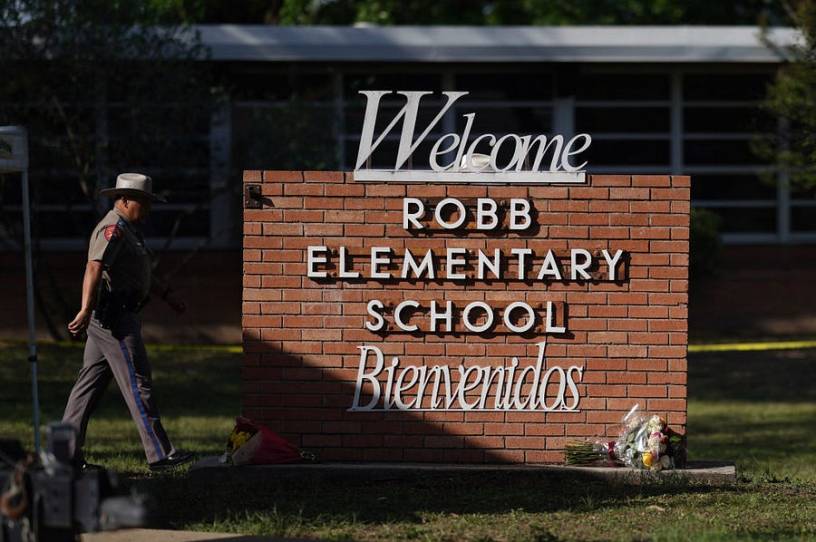 Immediately after the deadly shooting at Robb Elementary School in Uvalde, Texas, where 19 children and two adults were killed, Arizona GOP Rep. Paul Gosar began spreading misinformation about the Texas shooter. In a now-deleted tweet, Gosar promoted the false claim that the suspect was a "transsexual leftist illegal alien." 
On Tuesday, Texas Gov. Greg Abbott identified the gunman as 18-year-old Salvador Ramos, who was killed on the scene.
The false tweet was up for almost two hours before it was taken down, but has been saved as a screenshot below.
These same false rumors have been spreading on right-wing platforms, as reporters Matt Binder and Ben Collins pointed out, with users sharing a picture of a transgender person from Reddit who is unrelated to the incident but has been incorrectly identified as the Texas shooter.
Right-wing provocateur Candace Owens wondered what might cause "an 18 year old to murder innocent children," and then answered her own question: "Judging by photos of him cross-dressing, we can assume there were plenty of signs that he was mentally disturbed and abused by adults in his life." Owens did not provide evidence to support her speculation and did not respond to our request for comment.  
 If you have a claim you would like to see us fact check, please send us an email at factcheck@thedispatch.com. If you would like to suggest a correction to this piece or any other Dispatch article, please email corrections@thedispatch.com.