Five Minutes from Disaster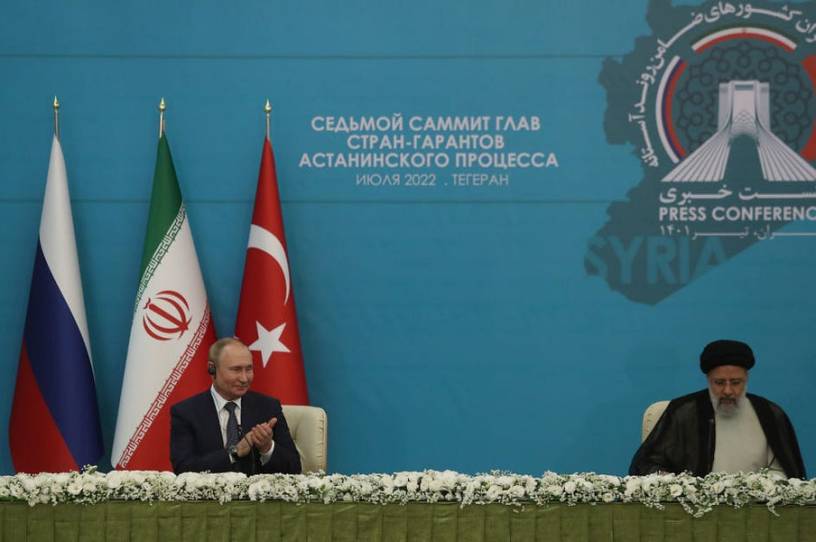 "We stand five minutes or five seconds from the finish line," declared Russian envoy Mikhail Ulyanov on Sunday to reporters camped outside renewed Iran nuclear negotiations in Vienna. But if reports emerging from the latest round of talks are accurate, Iran and Russia may stand five minutes from their strategic finish line, with the United States and its allies five minutes from disaster.
Just five months ago, following Russia's invasion of Ukraine, questions mounted in Washington concerning why a man tapped by Moscow to negotiate a nuclear deal favorable to both Russia and Iran was at the center of negotiations with the United States and its Western European allies. Five months later, with Russian atrocities in Ukraine mounting, Ulyanov's re-emergence at the center of the Vienna talks should reactivate alarm bells among American policymakers and Ukraine supporters around the world.
Late last year, with Tehran racing forward with its nuclear program despite the Biden administration's pullback from maximum pressure and offer to rejoin the 2015 Joint Comprehensive Plan of Action (JCPOA), U.S. Special Envoy for Iran Rob Malley enlisted Moscow's assistance in brokering terms that might be more amenable to the mullahs. Under a new deal, Iran would receive $275 billion of sanctions relief in the first year and $1 trillion by 2030, including the lifting of U.S. terrorism sanctions imposed on the top financiers of a group President Joe Biden recently reaffirmed as a terrorist organization: the Islamic Revolutionary Guard Corps (IRGC).
Tehran would face no changes in the old deal's sunset clauses—that is, expiration dates on key restrictions—and would be allowed to keep its newly deployed arsenal of advanced uranium centrifuges in storage, guaranteeing the regime the ability to cross the nuclear threshold at any time of its choosing. As with the 2015 agreement, Iran would face no restrictions on its development of nuclear-capable missiles, its proliferation and sponsorship of terrorism throughout the Middle East, and its abuse of the Iranian people. And worst of all, Iran would win all these concessions while actively plotting to assassinate former U.S. officials like John Bolton, Mike Pompeo and Pompeo adviser Brian Hook, and trying to kidnap and kill Iranian-American journalist Masih Alinejad on U.S. soil.
Get every newsletter and all of The Dispatch. Support quality, fact-based journalism.
Get Started
ALREADY HAVE AN ACCOUNT? SIGN IN