How GOP Donors Really Feel About Ron DeSantis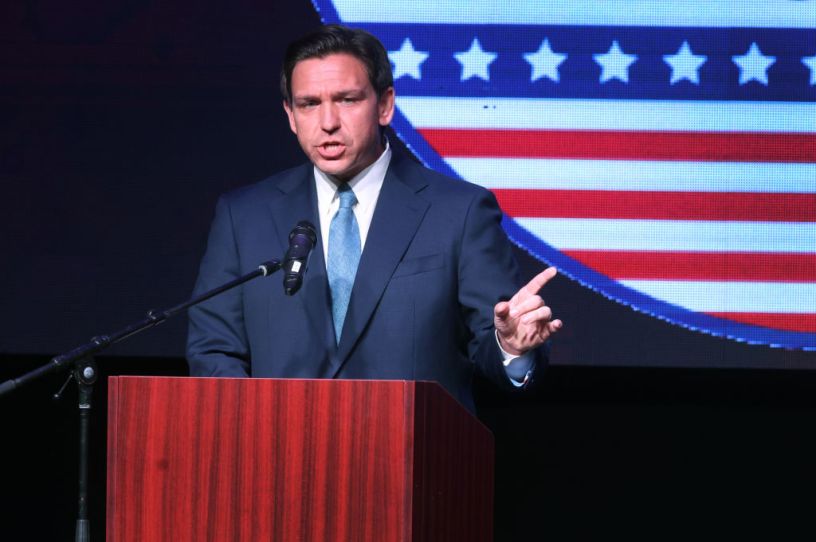 Florida Gov. Ron DeSantis speaks at a fundraiser on May 6, 2023, in Rothschild, Wisconsin. (Photo by Scott Olson/Getty Images)
Ron DeSantis has largely maintained support for his expected 2024 bid from wealthy Republican donors despite some bad headlines in recent weeks. Yet the Florida governor risks raising less money in the near future as party financiers weigh his viability as a challenger to Donald Trump.
The Florida governor's sagging presidential poll numbers, and Trump's increasingly commanding lead, have led to countless stories about the Florida governor's evaporating support from major Republican benefactors. Donors and consultants connected to them tell The Dispatch those reports are "overblown"—though they acknowledge that some are scaling back contributions or hitting pause on more giving.
"I've not heard someone who's a DeSantis guy saying: 'I'm leaving.' But I have seen some who are thinking about him having second thoughts," said Eric Levine, an attorney and Republican donor in New York who opposes Trump but has not picked an alternative contender. He added that while the governor is still "very viable," some donors "are just really curious about his strategy."
For many DeSantis doubters, the fundamental question is whether he can take on Trump. And they're comfortable waiting until the governor jumps into the race before deciding whether he's a good investment.