How Madison Lost Control of Its Protests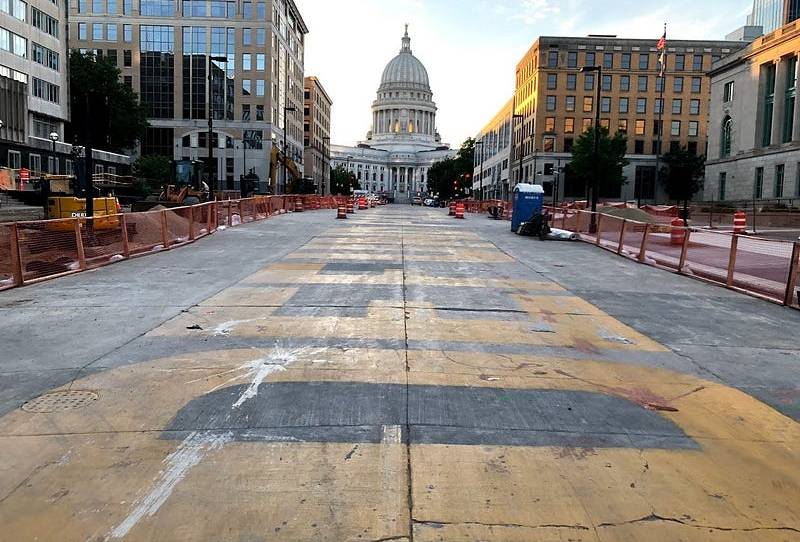 On the night of Monday, June 8, a small group of protesters began to congregate outside the city and county administration building in Madison, Wisconsin. The young demonstrators began hauling out yellow paint and adorning Martin Luther King Jr. Boulevard with the words DEFUND POLICE, as large as the street is wide.
This particular demonstration was more than a bit ironic, as the police presence was virtually nonexistent as the protesters vandalized the street, which leads to the State Capitol just a block away. A spokesman for the Madison Police Department told me there were officers on the scene, although "visible police presence was at a distance."  
With the police monitoring from afar, teenage boys served as law enforcement, directing traffic and telling reporters where they were allowed to take photos of the street.
Those protests marked the 10th day of demonstrations in Madison, a city that is to protesting what Philadelphia is to cheesesteaks or Seattle is to precipitation. Nearly a decade ago, the city made national news as hundreds of thousands of protesters filled its streets and occupied the State Capitol to protect the viability of public sector unions.
You're out of free articles
Create an account to unlock 1 more articles