How Republicans Could Blow Their Midterm Moment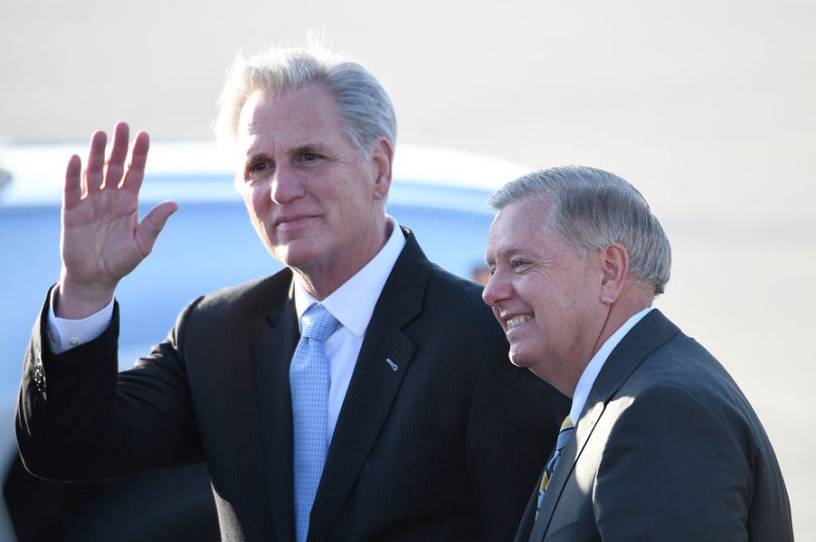 Republicans are feeling pretty cocky about their chances in the 2022 midterms. And for good reason. Even a slight breeze would tip over the Democrats' House majority. Going back to Ronald Reagan, the average number of seats lost by the party of the president in power in their first midterms is 22. The GOP needs just six.
Senate elections have more of a rhythm of their own owing to the vagaries of a map that puts one third of the seats up for grabs each cycle. But there's still some correlation. Every Democratic president since Lyndon Johnson has watched his party lose seats in the Senate during its first midterms. Barack Obama lost six Democratic senators in 2010. Bill Clinton lost 10 in 1994. All the Republicans need next year is one.
President Biden is pretty popular compared to his immediate predecessor, but we forget how unusually unpopular Donald Trump was. He was the only president since World War II to never for a single day have a net-positive Gallup job-approval rating. Obama was considerably more popular than Biden is now at this point in his first term, and he still ended up presiding over one of the worst midterm shellackings in modern history. It's also reasonable to assume that in the 547 days between now and the 2022 election, Biden will become less popular. What comes after the free-money-and-vaccines phase of his presidency will require a lot of fancy footwork from a guy whose brand is being a plodder.
So it's easy to see why House Minority Leader Kevin McCarthy wants to get rid of Liz Cheney as the third-ranking member of his leadership team. If Republicans can manage to be nothing more than the alternative party, history suggests that McCarthy will at last obtain the speakers' gavel that has eluded him for so long. A guy who has been climbing the greasy pole of House leadership for a dozen years is within reach of his prize. He's trying to ditch Cheney for the reliably pliable Elise Stefanik, a New York congresswoman who has followed McCarthy's own journey from the mainstream to MAGA.
You're out of free articles
Create an account to unlock 1 more articles