How Shall I Sing the Lord's Song in a Strange Land?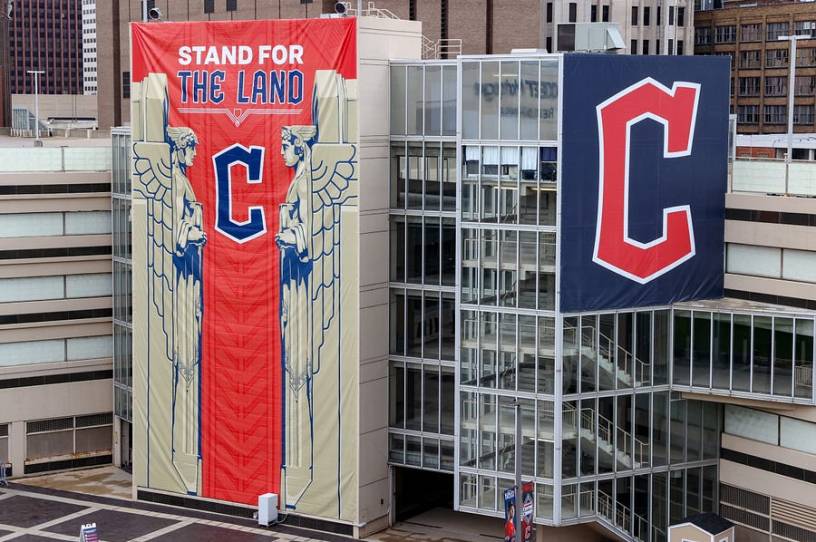 On the wall in my office hangs a yellowed Cleveland Indians souvenir pennant. My father gave it to me in the late 1970s during one of our early visits to old Municipal Stadium, that cavernous "mistake by the lake" where the Indians played their games until moving into Jacobs Field in 1994. My family moved to northeast Ohio in 1978, right around my seventh birthday. A budding middle infielder with youthful dreams of the big leagues that would not entirely cede to reality until sometime during high school, I was destined to become a fan of the Tribe.
Several times each summer would make the hour-long drive to the stadium. My father still remembers fondly how easy it was to decide, on a sunny afternoon, that it was a good day for a ballgame. There was little need to plan ahead, since Municipal Stadium seated about 75,000 fans, while the Indians in those days might draw a crowd of 10,000 on a good day.
The team was lousy. Some readers might recognize names like Andre Thornton (a decent hitter, with power) or Mike Hargrove (known as "the human rain delay" for his long and elaborate routine in the batter's box). Only the most die-hard Indians fans, though, will remember such baseball legends as Rick Manning and Duane Kuiper, to say nothing of Tom Veryzer or Jerry Dybzinski. One year we arrived at the stadium early for a "behind the fences" event on my birthday, and I had my picture taken with the immortal Ross Grimsley, who had once been a good pitcher—but only before joining the Indians.
As every baseball fan knows, however, hope springs eternal. Some good players came along every now and then. Rick Sutcliffe and Bert Blyleven pitched for the Tribe in the early '80s. Joe Carter and Cory Snyder provided enough offensive excitement to land them on the cover of Sports Illustrated at the start of the 1987 season, when the magazine predicted that the Indians would be the best team in the American League. They went 61-101 that year.
You're out of free articles
Create an account to unlock 1 more articles