How Ukraine's Neighbors Will Shape Its War Effort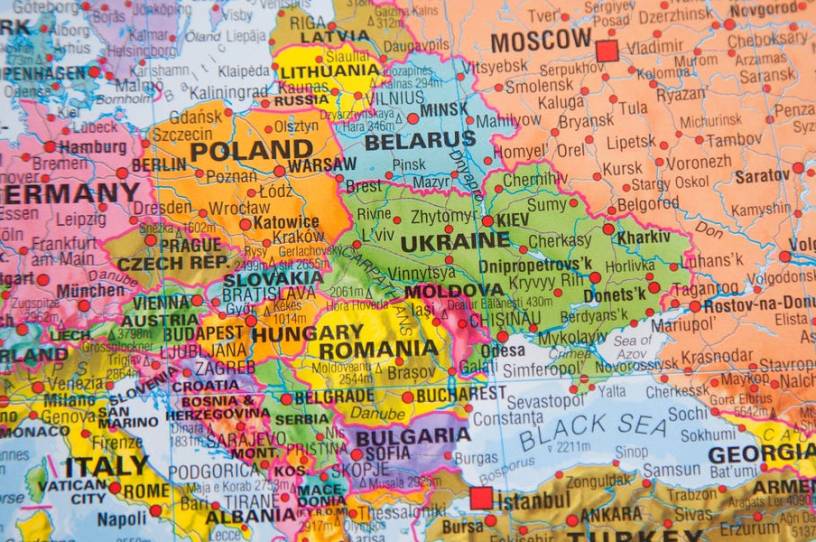 Russia is not the only country with whom Ukraine shares a border, and its relationships with its other neighbors will play an important role in the war, maybe even a decisive one. To get a well-informed Ukrainian perspective on its neighborhood, and especially its relations with countries other than Russia, I spoke with Olena Snigyr, who currently works as the head of the Department of Informational and Analytical Support at the Ukrainian Institute of National Remembrance.
From 2001-17 Olena worked at the National Institute for Strategic Studies under the President of Ukraine (NISS), and from 2018-19 she worked as a leading specialist in the Center for International Studies at Hennadiy Udovenko Diplomatic Academy of Ukraine. In addition to contributing to many publications on Russian foreign policy, Ukrainian foreign policy, and international affairs, she is currently supervising and coordinating the Virtual Museum of Russian Aggression. This interview has been edited for length and clarity.
Andrew Fink: I would like to discuss Ukraine's neighbors other than Russia, and I thought we would go counter-clockwise, starting with Belarus. Could you talk about the history of the relations between Ukraine and Belarus, and then the situation today? 
Olena Snigyr: I think I would prefer to speak about Belarus in reverse, from the end, what it is today. Today, Belarus is not actually a neighbor of Ukraine, because Belarus is not Belarus. There is no state of Belarus anymore. It is just a symbolic territory. There are some signs of an independent state, but there is no real independent state. Belarus is totally dependent on Russia, and the Belarusian leaders—well actually the Belarus leader, Lukashenko—he is also under control by Russia. How did this happen? It started very shortly after the collapse of the USSR when Lukashenko started to create an authoritarian system very early. This was already starting in 1994 after he was elected president of Belarus. In 1995 there was a collapse of the Belarusian parliamentary system, and he imposed a dictatorship. So he has had more than 25 years to strengthen his authoritarian regime, and by now it is totalitarian. There is no freedom of choice, no freedom of speech, no respect for human rights, and no basic freedoms in Belarus. 
You're out of free articles
Create an account to unlock 1 more articles