'I Probably Won't Ever Speak to Her Again'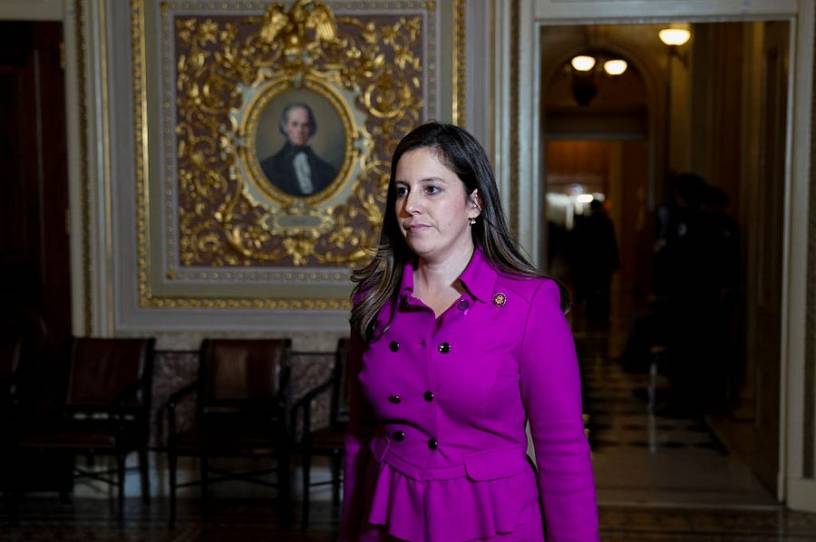 When the Harvard Institute of Politics decided after January 6 to boot Rep. Elise Stefanik from its Senior Advisory Committee, it likely hurt the 36-year-old Republican more than she publicly let on.
"When we were at the IOP, we looked at that Senior Advisory Committee like they were gods on earth," said one of Stefanik's Harvard classmates who served on IOP leadership with her. "At the time, Ted Kennedy sat on the Senior Advisory Committee. It was stacked with former senators and congresspeople. If you could get invited to a lunch with the Senior Advisory Committee, that was perceived as the ticket when you were a student."
The IOP—established in 1966 and housed at Harvard's Kennedy School—is designed to imbue students with a passion for politics and public service, and it worked on Stefanik. Just weeks after making the trek from upstate New York to Cambridge, Massachusetts in 2002 to begin her college career, an 18-year-old Stefanik found herself at 79 JFK St., working with Ted Sorensen—President John F. Kennedy's longtime speechwriter and confidante—to produce a weekly seminar.
"That to me was just an amazing experience," Stefanik remembered years later. "After that, I was hooked."
You're out of free articles
Create an account to unlock 1 more articles