Inside the Mind of Mike Lindell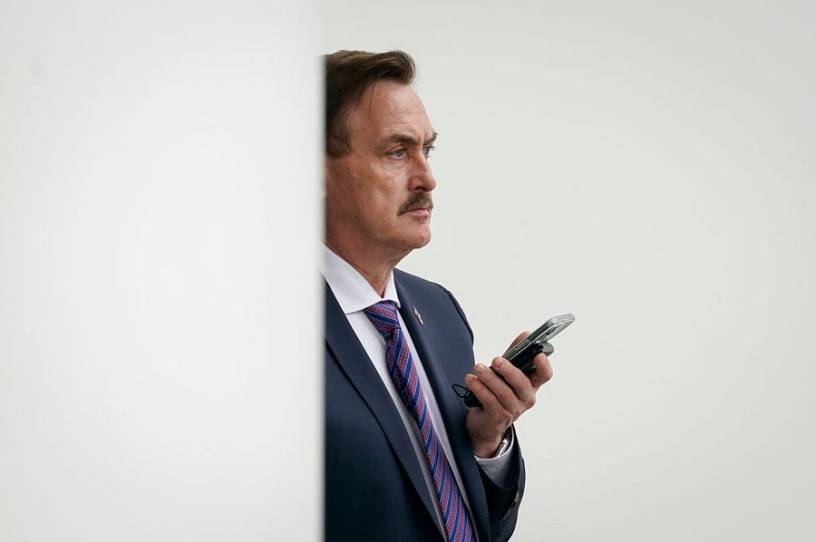 Before November 2020, most Americans who'd seen Mike Lindell on television had encountered either an infomercial for MyPillow or a newsmagazine profile of the company he founded in 2004. Since then he's been hard to avoid, popping up on Fox News, OAN, Newsmax, late night talk shows, and even his own social media platform as the face of former President Donald Trump's ongoing effort to overturn the 2020 presidential election. 
Lindell has used many of his appearances to tout four documentaries he's released that purport to reveal evidence of voter fraud and foreign interference via hacking and flipped votes. He's being sued by Dominion Voting Systems for $1.3 billion, most of his claims have been debunked repeatedly, and none of his efforts have yielded any real evidence that would overturn the election. And yet he persists. 
In fact, he announced earlier this month that in August he will be hosting a "cyber forensic symposium" in Sioux Falls, South Dakota, where a panel of experts will review his latest batch of evidence and, he believes, go on to persuade the Supreme Court to vote to overturn the election.
"I feel right now, we're in the biggest revival in history to bring our country back to God," Lindell tells me. "I know when we get through this, it's going to be a great uniting of our country to get back to one nation under God. And I really truly believe that."
You're out of free articles
Create an account to unlock 1 more articles