Is It True That Military Members Have to Be Vaccinated but White House Employees Don't?
A viral Instagram post, based on a video from Charlie Kirk, claims: "The White House doesn't mandate the vaccine for its employees but is making active military get the vaccine."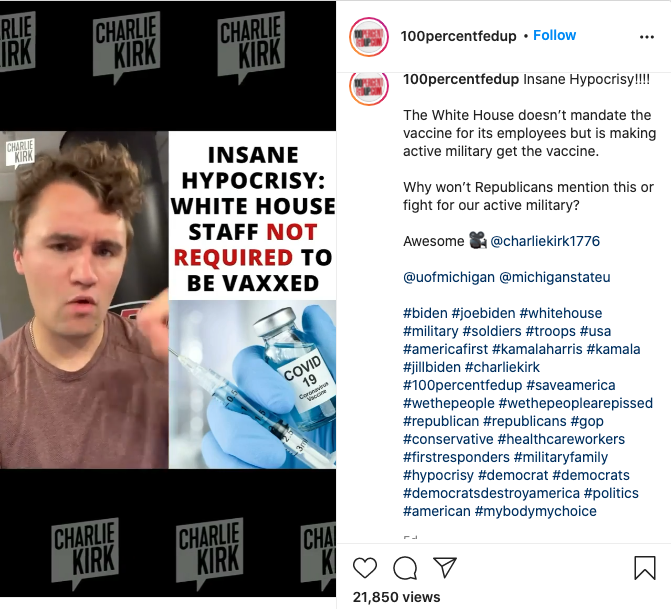 In the widely shared video, Kirk asks: "Did you know that in the White House, they are not mandating the vaccine?" He continued: "White House staff is not required to get vaccinated. They are requiring the vaccine for the military … and yet the White House is not required to get the vaccine."
While Kirk leaves out the fact that White House employees who choose not to be vaccinated must submit to regular testing, his statement is mostly true.
On January 29, President Joe Biden announced that all federal employees had to be vaccinated or will be subject to regular testing: "every federal government employee and onsite contractor will be asked to attest to their vaccination status." According to the press release, anyone who doesn't agree to vaccination is required to  "wear a mask on the job no matter their geographic location, physically distance from all other employees and visitors, comply with a weekly or twice weekly screening testing requirement, and be subject to restrictions on official travel."
You're out of free articles
Create an account to unlock 1 more articles