Is Russia Behind the 'Angry Bernie Bro' Narrative?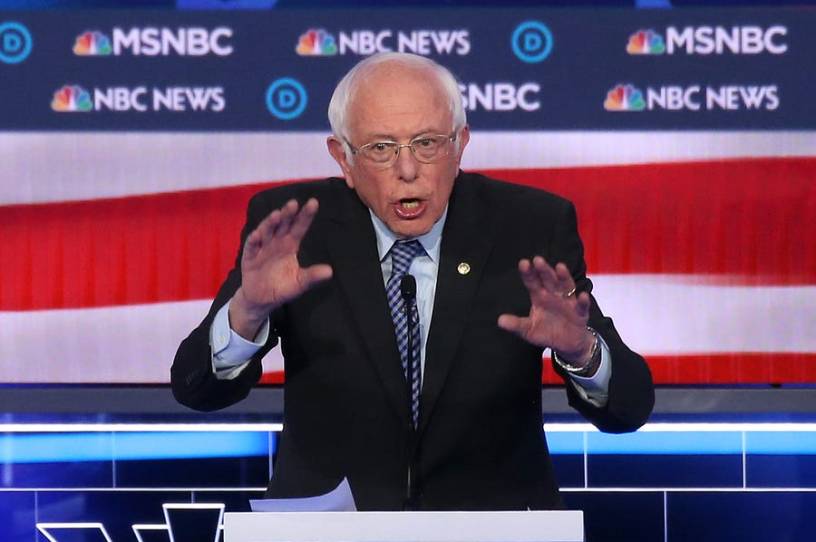 The Democratic debate on Wednesday was rife with conflict—Mike Bloomberg faced tough questions both about his stop-and-frisk policy and sexual harassment lawsuits, Amy Klobuchar and Pete Buttigieg were at each other's throats all night, and Elizabeth Warren excoriated her opponents' health care plans as inadequate. Amid the fireworks, one significant exchange seems to have been lost in the shuffle. 
NBC News debate moderator Hallie Jackson asked Elizabeth Warren if—because of online bullying and harassment—Bernie Sanders and his supporters were "making it harder for Democrats to unify in November."
After Nevada's Culinary Workers Union released a scorecard criticizing Sanders' Medicare-for-All health care plan, union leadership faced a barrage of venom from supporters of the Vermont senator. Union spokeswoman Bethany Khan told the Nevada Independent they have been on the receiving end of dozens of angry phone calls, hundreds of emails, and thousands of tweets."We will find you corrupt mother f***ers of that you can be sure and we will make sure you wallow in poverty and suffering," one read.
"We are all responsible for our supporters," Warren said. "And we need to step up."