It's Past Time for Conservatives to Reject Conspiracy Theories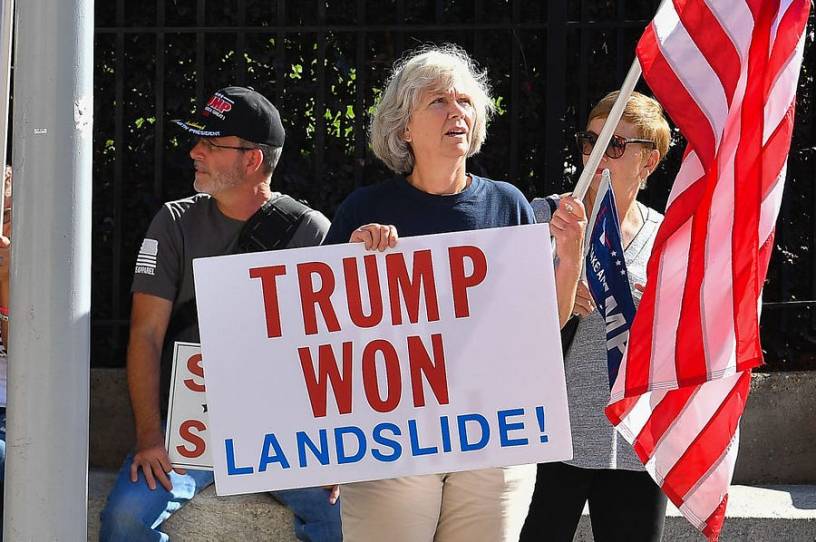 Matthew Continetti writes in his newly published book, The Right: The Hundred Year War for American Conservatism, that conservative rhetoric of late "has often veered into apocalypticism and conspiracy theory."
Indeed, it has. Specifically, three conspiracy theories have damaged the American conservative movement during the past year and a half, diverting Republican Party attention, derailing it from enduring principles, and diminishing its electoral appeal among young voters. To get back on track, Republicans must stop alleging that the 2020 presidential election was a "fraud," that COVID-19 vaccinations are "dangerous," and that the U.S. government "lied" about developing banned bioweapons in Ukraine. 
Donald Trump sowed the seeds of the election conspiracy way back in 2016, with statements like, "I will totally accept the results of this great and historic presidential election— if I win," and that he would reject the election results should he lose to Hillary Clinton. He reiterated this threat during the 2020 campaign and, as the election returns soured for him, followed through by rejecting Fox News' projection that Joe Biden would win Arizona, a state Trump expected to carry. 
After polls closed, the "stolen election" conspiracy theory emerged full blown, as Trump claimed theft in five other states: Georgia, Michigan, North Carolina, Pennsylvania, Wisconsin. "This is a fraud on the American public. … Frankly, we did win this election. … We want all voting to stop." We all know what came next: legal challenges that failed, unhinged tweets, and "Stop the Steal" rallies. These culminated in the January 6, 2021, assault on Congress, leading to five deaths and shaking the constitutional order.  Over a year later, Trump still maintains the election was purloined; his continued ascendancy in the Republican Party means these conspiratorial claims enduringly influence and damage the conservative movement.