James Gunn's Freak Flag Flies Too High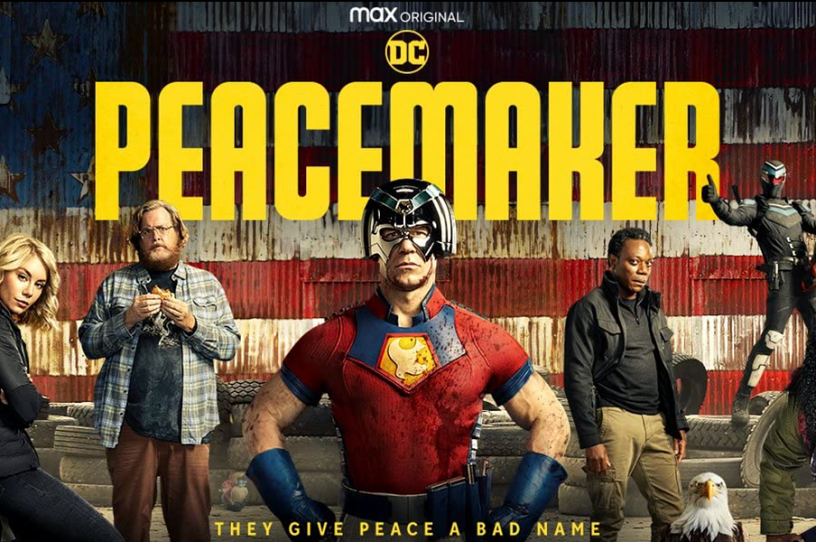 James Gunn needs creative constraints. Under the famously restrictive thumb of Marvel, he produced one of the MCU's best and funniest films with Guardians of the Galaxy. But when he's free to let his freak flag fly, well, it flies high and it flies freaky. His sense of humor is weird and it's gross (it got him fired, temporarily, from the MCU), and apparently he's been given much more freedom at DC. I noted in my review of The Suicide Squad that Gunn often tried too hard to be edgy, and the jokes coame across as awkward rather than transgressive. Such is also the case in his latest DC project, Peacemaker—now streaming on HBO Max—a TV show that shows promise at every turn, only for Gunn's bizarre sense of humor to ruin it time and time again.
John Cena stars as Chris Smith, aka Peacemaker, a trained killer who is dedicated to achieving peace, "no matter how many men, women, and children" he has to kill to get it. Following the events of The Suicide Squad, Smith's belief in his mission is shaken and he no longer wants to kill, but he's dragged into a black-ops mission targeting humans whose bodies have been turned into hosts for aliens. Together with a rag-tag team of covert specialists, Smith is tasked with hunting down these aliens before they can achieve world domination.