Judge Aileen Cannon and the Trump Criminal Case, Explained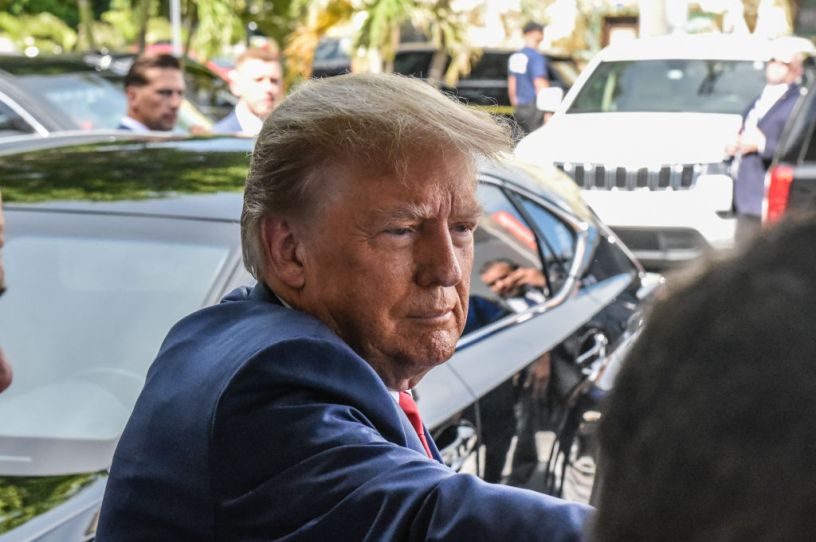 Former U.S. President Donald Trump visits the Versailles restaurant in the Little Havana neighborhood after being arraigned at the Wilkie D. Ferguson Jr. United States Federal Courthouse in Miamion Tuesday. (Photo by Stephanie Keith/Getty Images)
Almost as soon as Judge Aileen Cannon was assigned to preside over the new federal criminal case against former President Donald Trump, some liberal legal commentators began urging her to recuse herself due to her perceived partiality.
Appointed to the federal bench in 2020 by Trump—who was arraigned Tuesday on charges connected to his alleged unlawful retention of classified national security documents—Cannon has faced criticism for her rulings in a related civil case last year.
How was Cannon assigned the latest case?
Cannon, who worked as a federal prosecutor for seven years before becoming a judge, was virtually unknown outside of Florida until the classified documents case thrust her into the spotlight last year. After the FBI executed a search warrant at Mar-a-Lago on August 8 to take back the classified documents Trump had not returned, Trump sued the government and requested that a "special master" examine those documents and determine whether any could be kept from federal investigators because of executive privilege or attorney-client privilege.