Justin Amash Has a Decision to Make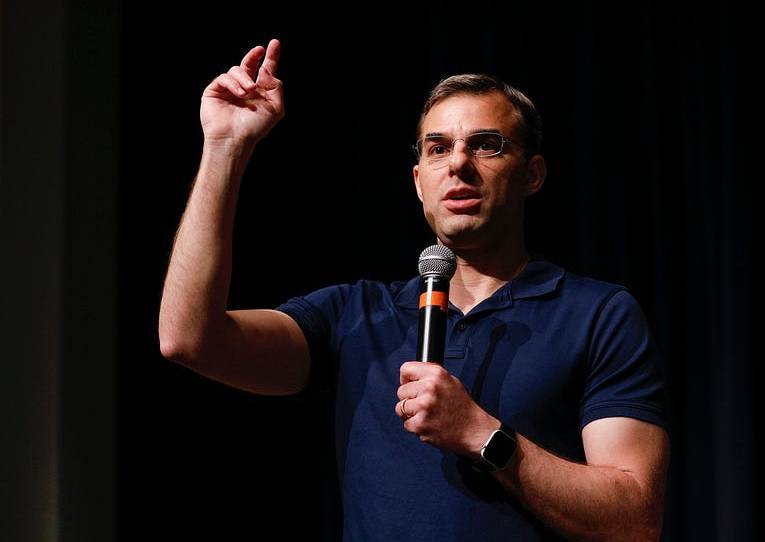 Three weeks from the first votes of the 2020 election, the presidential race seems—finally—to be taking shape. Republicans, having blocked any serious attempts at a primary challenge, will field a candidate who brings passionate support from the hard-core GOP base, grudging acceptance from other Republicans, and intense opposition from everyone else. Democrats will likely field either a flawed candidate from the center—more accurately, the center-left—or an avowed leftist, maybe even an avowed socialist. 
There are millions of moments, and billions of decisions, that will ultimately determine the next president and the next four years of the American experiment. But few will be as consequential as the decision now looming before a reserved, quirky, classical liberal from south central Michigan. 
The 2016 presidential race between Hillary Clinton and Donald Trump was decided by 77,744 votes, split between three states: Wisconsin, Michigan, and Pennsylvania. Rep. Justin Amash received nearly three times as many that year (203,545) running to continue on as the representative of Michigan's 3rd Congressional District. After winning re-election in 2018, however, Amash's frustration with the GOP and its current leader led him to leave the party he'd called home for more than a decade. And with his new independence came calls for him to make good on his criticism of both political parties with a third-party run for president. 
Amash hasn't committed to a run. But he hasn't ruled one out, either. And with the incredible volatility in American politics over the past two decades, marked by the record-low faith in Washington and the institutions of the federal government, taking such a leap seems less crazy today than it might have just a few years ago.