'It's Not Difficult to Win an Election When Your Opponents Are Not on the Ballot'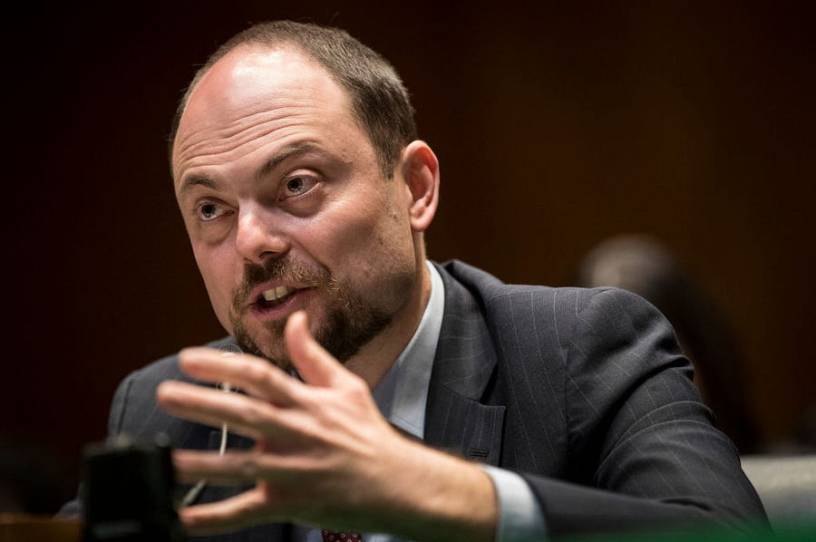 Vladimir Kara-Murza is a Russian opposition politician. A protégé of opposition leader Boris Nemtsov, who was murdered on the orders of Russian leader Vladimir Putin in February 2015, Kara-Murza has twice been poisoned by Russian agents. Twice he has almost died. He was recently arrested at a meeting of some 200 Russian municipal leaders, charged, absurdly, with "carrying out the activities of a foreign undesirable organization." In addition to his writing and advocacy for human rights and democracy in Russia, he has worked closely with Russian opposition politician Aleksei Navalny, who himself has been the victim of two poisoning attempts and is now imprisoned and being denied medical care. Like Navalny, Kara-Murza has vowed that despite the physical danger, he will never accept exile from Russia. We spoke on April 13, 2021, I from Washington and Kara-Murza from Moscow. This interview has been edited for length.
Danielle Pletka: How did you get into this business of politics? You're originally from Moscow, but you were a journalist, weren't you?
Vladimir Kara-Murza: Yes, I'm actually a historian by education, a journalist by my first profession, as was my father, as was my grandfather. And so, when I was coming of age and choosing what my future profession should be, I thought, "Well, it's going to be anything except history and journalism, because it's got to stop somewhere, right?" And then of course, guess what? When it came time to choose, I suppose you can't fight the genes.
But you know, I think my generation in Russia was inevitably politicized. I don't think we had a choice, because my first conscious political memory was the Russian democratic revolution of August 1991, and my dad was there all three days and all three nights of the coup. My only regret is that I was too young to join him. I was 10 years old, but I was certainly old enough to realize what was happening, and to grasp the lesson that I think is going to stay with me for as long as I live. Because the people who are behind that attempted hard line coup d'état, the top leadership of the Soviet Communist Party, the military and the KGB, had everything at their disposal, or at least that's what it seemed like. The police, the army, the KGB's impressive machine, the government bureaucracy, the party apparatus, the media, you name it. Everything. And of course they had the tanks, which we saw in the streets of our city that morning, on August 19, 1991.
Keep reading with a free account
Create a free Dispatch account to keep reading
Get Started
ALREADY HAVE AN ACCOUNT? SIGN IN