'Kenobi' Lends Help to an Ailing Franchise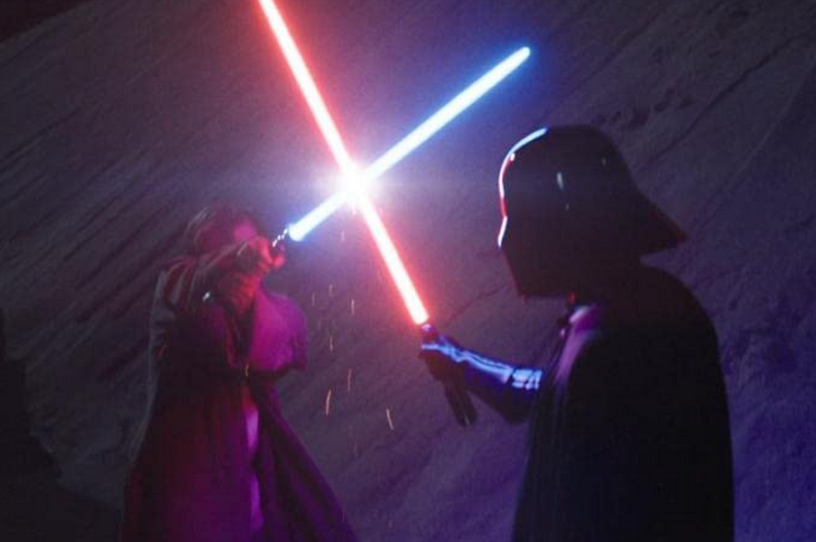 Among Obi-Wan Kenobi's many virtues is its live-action realization of concepts previously consigned to lower-profile properties in the galaxy far, far away—Inquisitors! Young Luke and Leia Skywalker! Quinlan Vos!—but it's Ewan McGregor's tortured betrayal of the beloved Jedi master that carries the day. Indeed through the halfway point of the series, the lowbrow takeaway is simple: Star Wars is at its best when it respects the spirit—and builds off—of George Lucas's six entries into the cinematic saga.
Kenobi, set a decade after the events of Revenge of the Sith, introduces a "Ben" Kenobi (McGregor) appropriately scarred after watching the collapse of the order to which he pledged his life and the murder of most of his friends. Not to mention his fight with former apprentice turned Sith lord Anakin Skywalker (Hayden Christensen), where he removed three of his best friend's limbs before watching him sustain third-degree burns. Ben works at a meatpacking plant. He lives in a cave. He buys parts from the Jawa he knows stole them from him. The Jawa tells him he smells. There's nothing but bad feelings to have about watching a hero like Obi-Wan transform into an unfulfilled mediocrity like Ben.
Three things give him solace: The camel-like Eopie, who he rides into town and for whom he steals meatpacking scraps, protecting and watching a young Luke grow from afar, and the mistaken belief that Anakin is dead and no longer a threat to innocents across the galaxy. 
All three silver linings are quickly stripped away from him when a young Leia is kidnapped from the Alderaanian royal palace and a reluctant Ben is compelled to recover her for his old friend and the princess's adoptive father, Senator Bail Organa (Jimmy Smits). As the villainous and marvelously portrayed Grand Inquisitor (Rupert Friend) puts it "the Jedi Code is like an itch." Kenobi, despite his best efforts, cannot help but scratch it.
You're out of free articles
Create an account to unlock 1 more articles