Ketanji Brown Jackson Weathers a Marathon Day Two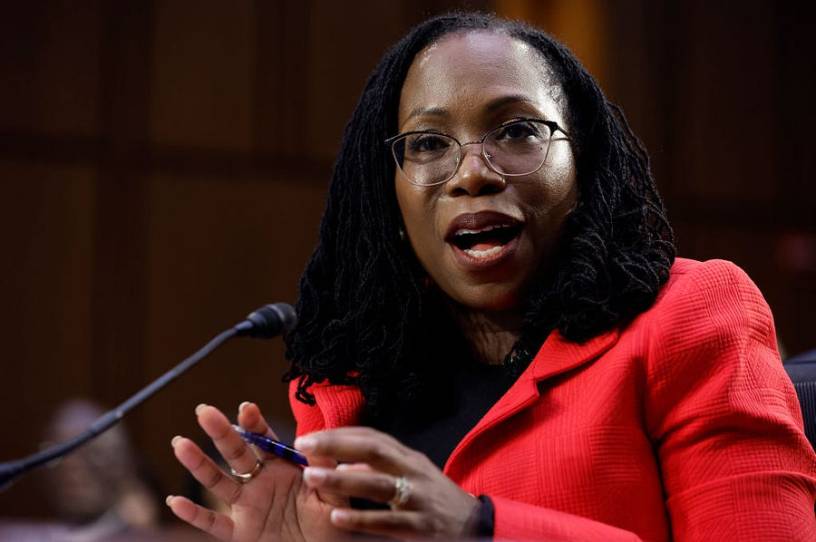 Judge Ketanji Brown Jackson took her solitary seat in front of the semi-circle dais of lawmakers for the second day of her confirmation hearing Tuesday and faced more than 12 hours in the hot seat as lawmakers peppered her with questions.
If confirmed, Jackson, currently a judge on the Court of Appeals for the D.C. Circuit, will replace retiring Justice Stephen Breyer on the U.S. Supreme Court. 
Though the Senate is evenly divided, Vice President Kamala Harris' tie-breaking ability gives Democrats the ability to confirm her on a partisan basis. A bipartisan vote would be a win for the Biden administration, though Republicans have been fairly mum about how they will come down on the final vote.
In contrast to a staid first day of opening statements, the second day unfolded in more dynamic fashion. Republicans tried to nail down Jackson on a variety of hot button issues and, like past nominees, she tried to sidestep their more specific queries. One example: When asked whether the number of seats on the Supreme Court should be expanded, Jackson noted that Justice Amy Coney Barrett had refused to weigh in on the question. "My north star is the consideration of the proper role of a judge in our constitutional scheme. Judges should not be speaking to political issues," Jackson said.