Kevin McCarthy's Journey Is Just Beginning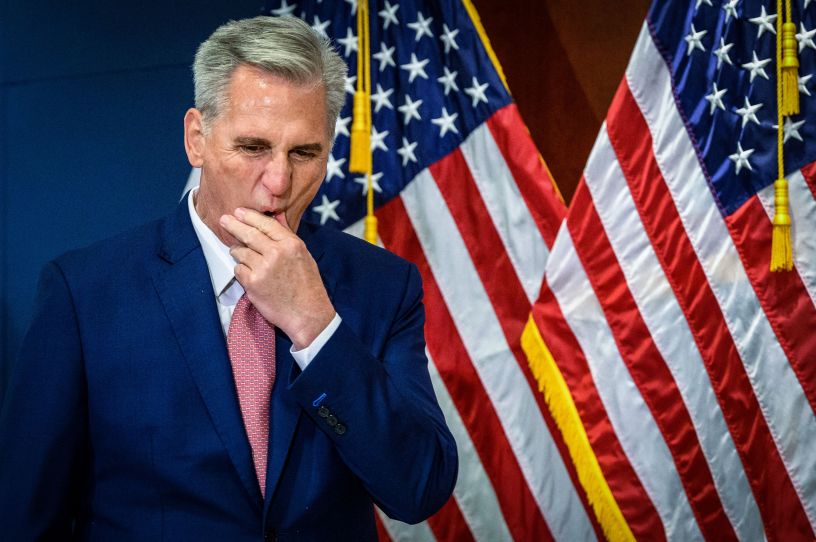 Rep. Kevin McCarthy on Capitol Hill Tuesday. (Photo by MANDEL NGAN/AFP via Getty Images)
California Rep. Kevin McCarthy is one step closer to becoming speaker of the House of Representatives after easily being elected leader of the chamber's Republican conference. Yet he still has a lot of work to do.
"I'm proud to announce the era of one-party Democrat control in Washington is over," a buoyant McCarthy told reporters Tuesday. He had just emerged from an hours-long caucus meeting in which House Republicans chose their leadership team for the 118th Congress.
McCarthy garnered 188 votes in the secret ballot contest while 31 Republicans backed his challenger, Arizona Rep. Andy Biggs. Five votes went to other candidates, according to Rep. Bob Good, a Virginia Republican.
McCarthy only needed a majority of House Republicans to support him Tuesday. In January the House will vote to install a speaker, and he'll need a majority of the entire chamber (218 votes, unless some members are absent or vote present). That means the Californian has to win over the most hardline Republicans to secure the top spot, with little margin for disagreement given how slim the majority is expected to be. It's likely such a feat won't be accomplished without doling out some concessions to his most recalcitrant critics.