'Love of Home' Environmentalism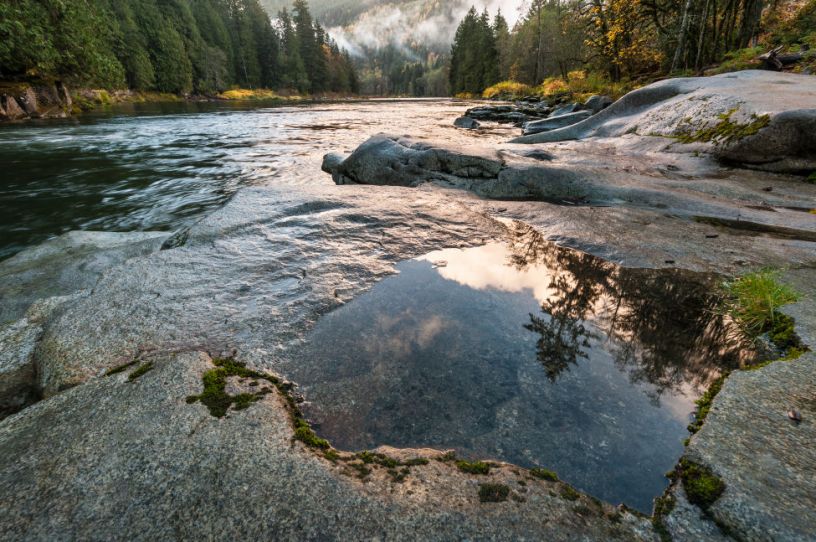 South Fork Skykomish River below Eagle Falls, Cascade Mountains, Washington. (Photo by: Greg Vaughn /VW PICS/Universal Images Group via Getty Images)
The late English philosopher Roger Scruton made a case for environmentalism that would leave many modern environmentalists—as well as their critics—scratching their heads. In his 2012 book Green Philosophy: How to Think Seriously About the Planet, he claimed that "conservatism and conservation are two aspects of a single long-term policy, which is that of husbanding resources and ensuring their renewal." Scruton argued that the human desire to protect the environment stems not from a hatred of deodorant or fossil fuel executives, but from a feeling of oikophilia, a "love of home" which compels us to conserve the natural contours of the particular place to which we belong. It's a vision of conservation that is largely absent, but desperately needed, in America today.
Conservative hostility toward the modern environmental movement is neither surprising nor unjustified. Some environmental advocacy groups celebrate the decline of nuclear power in the U.S. despite the fact that it is our largest and most reliable source of emissions-free energy. Climate activists treat American coal miners as recalcitrants, while ignoring the dozens of new coal plants the Chinese Communist Party builds around the world. The modern environmental movement has earned its reputation for hypocrisy and elitism.
Yet this has led some conservatives to miss the forest for the trees. An attendee at a conservative policy roundtable I participated in last summer quipped, "I consider myself an anti-environmentalist—in fact, I make a point not to recycle."
Growing up in Seattle, I never met any "anti-environmentalists." All Northwesterners recycle; the only question is if you compost. The outdoors is to the Upper Left Coast what football is to the South. We represent our teams—Patagonia, North Face, or Columbia—and we brag about our Sunday exploits: hiking, fishing, or camping. For me, home is standing in the Yakima or Skykomish River with a fly rod in hand.