Matt Schlapp Makes Several False Claims About Coronavirus in TV Appearance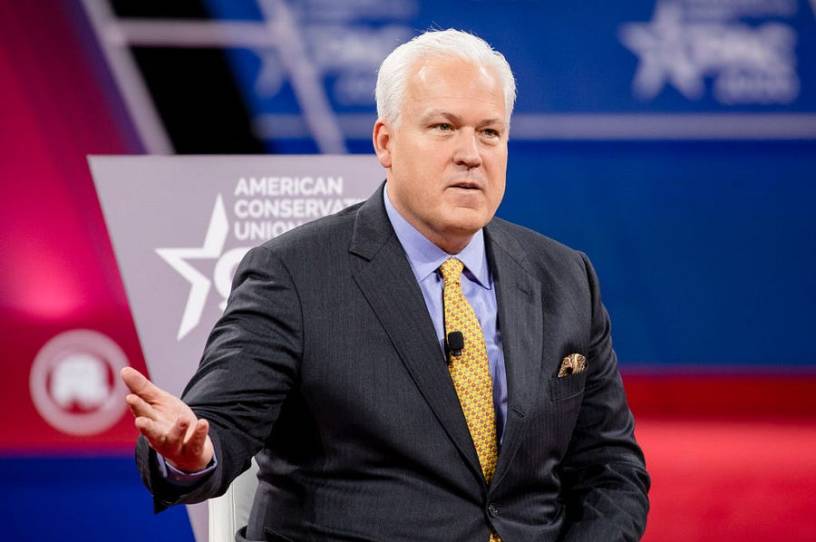 Matt Schlapp, chairman of the American Conservative Union, appeared on America's Newsroom on Fox News to discuss the concerns of coronavirus spreading at the Conservative Political Action Conference after one attendee tested positive. He proceeded to get several things wrong about the virus.
"What we can't do is get people thinking that the test is what matters," Schlapp told host Sandra Smith.
"What matters is your symptoms. What matters is your symptoms, Sandra. I don't have any. The president doesn't have any. These lawmakers [who had attended CPAC and are now self-quarantining] don't have any. And one more important thing: they're outside the all-important nine-day windows. They do not have corona."
Despite Schlapp's assurance that he, the president, and the lawmakers in question are in the clear, it is unclear exactly when it is safe to make that call without testing. Abundant research indicates that in most cases symptoms will actually display themselves sooner than the nine-day period that Schlapp cites, though a lengthier incubation period is possible. Symptoms typically start to appear about five days after infection, though it can take the disease 14 days to incubate. It is exceptionally rare for incubation to take longer than 14 days, and only does so in 101 out of every 10,000 cases.