Mayor Pete Is Having a Moment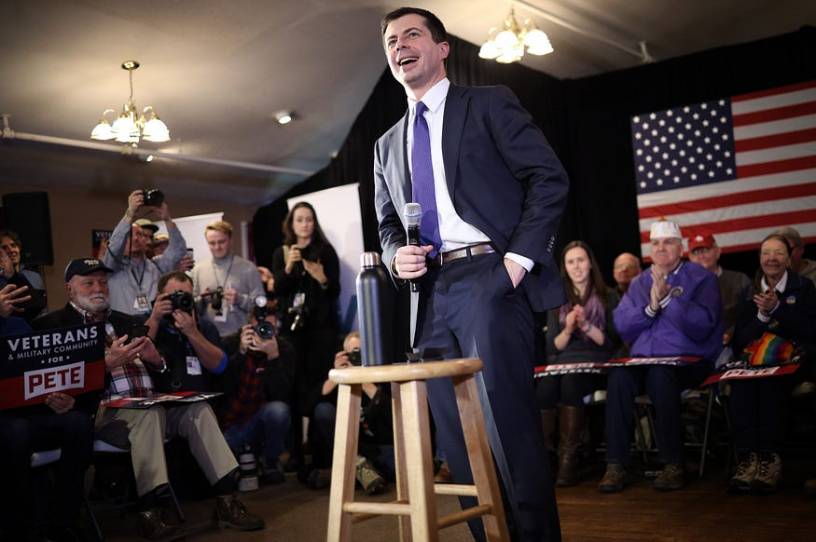 DERRY, New Hampshire—The hottest ticket in southeastern New Hampshire on Thursday was the Merrimack American Legion—and that's saying something: The late-'90s rock band, Fastball, was playing nearby at the Granite State Music Hall in Laconia.
But at 2:15 p.m.—a full 45 minutes before former South Bend mayor and ostensible Iowa caucuses winner Pete Buttigieg was slated to speak—dozens of voters and reporters alike were lined up outside the veterans' organization, pleading with campaign staff to let them in. No dice. It was a weekday, but a few inches of snow had (uncharacteristically for New Hampshire) shut down some schools and workplaces, and the intimate building on Baboosic Lake Rd. was at capacity.
"We thought perhaps today might be easier to get into based on the weather," Amy Cadugan, a Merrimack voter, told The Dispatch. "But obviously not!"
She had brought her high school daughter with her, hoping to cram in some "real world learning," but the fates did not align. "I just thought it was important to come out, for her to be a part of the political process."