Mean Streets, Good Intentions, and the Love Gap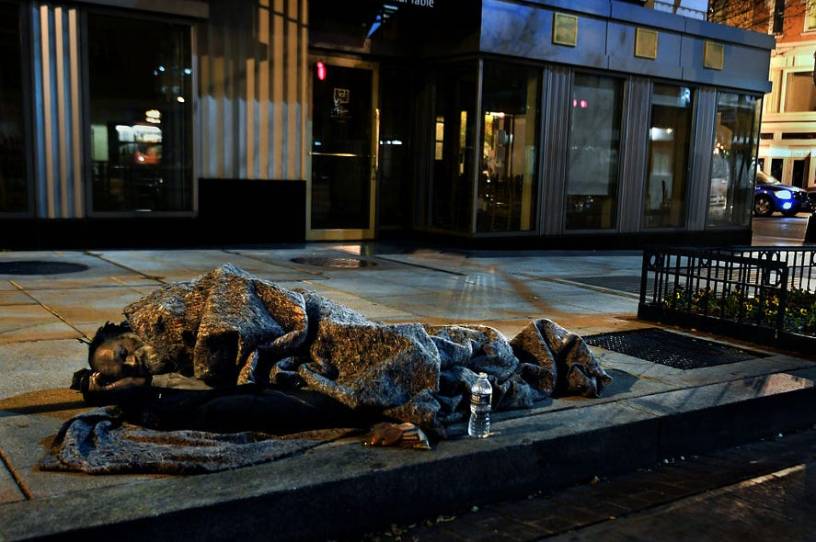 One of the most pernicious homeless encampments in Washington, D.C., sits under an overpass on 1st Street next to Union Station.
For years now, a cluster of tents, and now a couple of semi-permanent structures, have sheltered under H Street and beside the massive stone wall that supports Washington's 1908 neoclassical masterpiece of a train station. In a city rightly acclaimed for its broad avenues and spacious urban plan, this little ditch of a street feels cramped. And with the tents and the constant presence of shuffling, obviously unwell and often deeply intoxicated people around the train station, it feels menacing, too. My work sometimes takes me down 1st Street at night on the quickest path to reach the television studios just beyond the bridge. I wouldn't say that I am afraid when I go, but I sure keep my eyes open. And it's certainly not a place I would let my sons go for a stroll.
There, less than a mile from the Capitol and inside one of the highest-rent commercial districts in the city, sits this little clot of human misery. It is not very different from the other nylon shanty towns around Washington. At the one on 3rd Street under Interstate 695, just a stone's throw from a new Whole Foods and luxury high rise apartments and hotels, street people have erected a privacy wall to protect them from the constant noise of one of the city's busiest onramps. As the motors of luxury SUVs and Amazon trucks whine and roar to climb onto the gleaming, eight-lane freeway that slices through the capital city, they move past the kind of wretched squalor that should offend the conscience and decency of any American.
There, like the trench of despair by Union Station, the city has placed what were supposed to be temporary toilets, but now stand month after month and year after year. Some of these Skid Rows have been gathering spots for people living on the streets for decades, but during the coronavirus pandemic, the city moved to provide more services outdoors while shelters were shuttered and jails were turning away perpetrators of minor crimes. The city and the National Park Service have taken some steps to reclaim some public spaces since the peak of the pandemic and the resumption of full social services, but the number and size of these clusters is greater than the already significant scale before COVID-19.