Murder Is Far From Its Only Mystery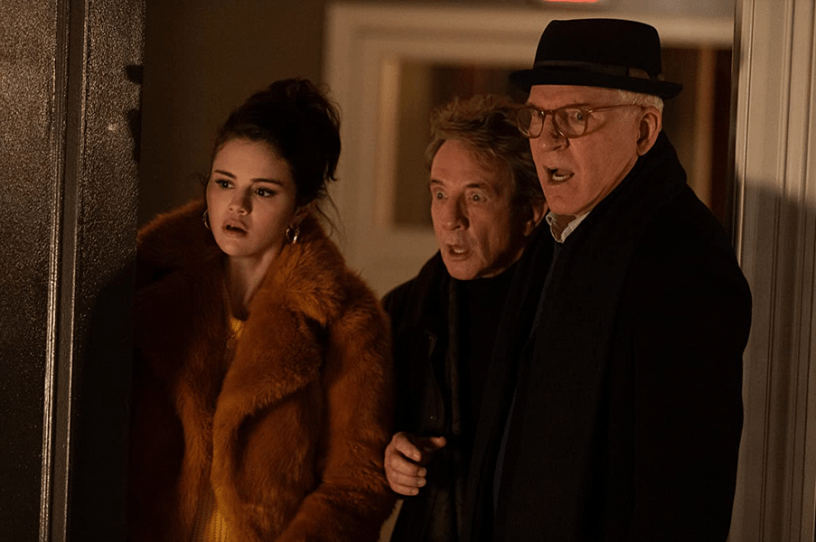 As one of The Dispatch's podcast producers, I felt a moral obligation to review Only Murders in the Building, Hulu's new, original, murder-mystery series starring Steve Martin, Martin Short, and Selena Gomez. You'll find out why me being a podcast producer matters in a minute.
But first, I need to level with you. I am a huge Steve Martin and Martin Short fan. I love everything Martin and Short do, respectively, and whenever they team up I can't get enough of it. How can you not love a two-man show titled An Evening You'll Forget for the Rest of Your Life, their Netflix special? And, frankly, the Three Amigos is consistently underrated as one of the best comedies ever made. Plus, I may or may not have had a small celebrity crush on Selena Gomez when I was a kid. So when I saw these three were joining together to make a comedic murder mystery I could not wait to see it. 
Now, Martin and Short being in a show together makes sense, but throwing Gomez into the mix? My first thought was, "What is going to link all of these characters together?" That question is answered quickly. Within the first 10 minutes, we find out that not only do they all live in the Arconia, a beautiful (and fictional) old-school New York apartment building—but they are all listening to the same true-crime podcast about a murder in Oklahoma. 
Then, disaster, or as the characters soon realize, opportunity, strikes when a possible murder happens in their own building. The trio decides there's only one thing to do: produce a podcast about it.