No, Amy Coney Barrett Is Not 'Anti-Worker'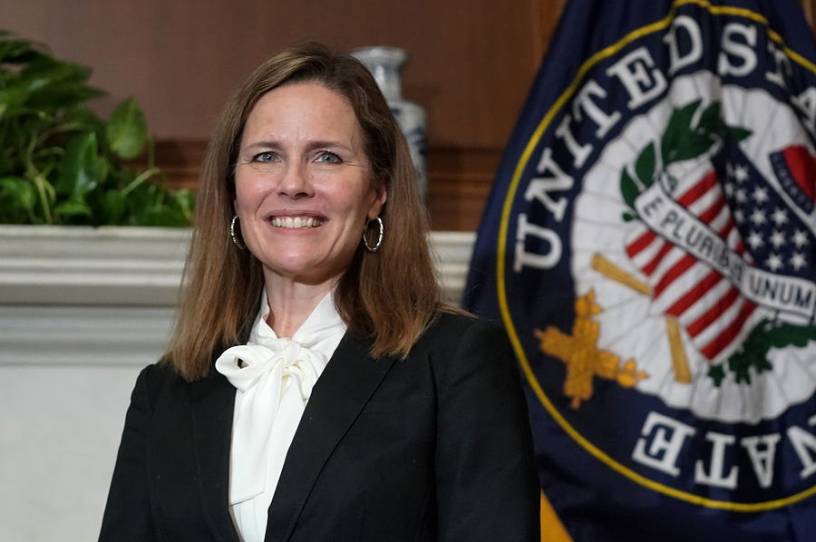 According to Sens. Sherrod Brown (D-Ohio) and Sen. Elizabeth Warren (D-Massachusetts), Supreme Court nominee Amy Coney Barrett is "anti-worker." From Jacobin and Salon to In These Times, voices on the left have joined the chorus to denounce the Notre Dame-trained jurist as overly inclined to side with bosses and the capitalist class in labor disputes.
As a libertarian, it wouldn't bother me if Barrett were an ardent advocate of freedom of contract and property rights. But I'm sorry to report that a look at her actual rulings on workplace and employment cases shows they're just not very big news one way or the other. Barrett has hewn carefully to the precedent and guidance handed down by the U.S. Supreme Court, just as you'd expect from an accomplished appeals court judge, and she has also stayed well within the mainstream of her own Chicago-based 7th Circuit Court of Appeals.
Barrett has written few dissents in general, and so far as I have been able to find, none in this area. Nor have her rulings in workplace cases, any more than her rulings in general, tended to draw dissents from her colleagues. In Grussgott v. Milwaukee Jewish Day School, Inc., a unanimous panel on which she sat found that a job teaching Hebrew and Jewish studies at a private religious school was covered by the "ministerial exception" to anti-discrimination law, a finding consistent with the approach of both liberal and conservative justices on the Supreme Court.
In a case this year, Purtue v. Wisconsin Department of Corrections, Barrett affirmed that a prison employee had been properly dismissed for having falsely accused an inmate of throwing an empty food box at her. Prison officials noted that the consequences of the assault allegation could have been extremely severe for the prisoner, perhaps even leading to his assignment to a maximum-security facility. Rejecting the officer's claim of sex discrimination, Barrett ruled that her misconduct was both the stated reason for her dismissal and a sufficient reason under the circumstances. (The case, by the way, is a reminder that the demand for "pro-worker" judicial rulings is often at odds with genuinely progressive social goals, which include that of not letting inmates be falsely accused in situations like this.) 
Get every newsletter and all of The Dispatch. Support quality, fact-based journalism.
Get Started
ALREADY HAVE AN ACCOUNT? SIGN IN