Ohio's Wild Primary Comes to a Close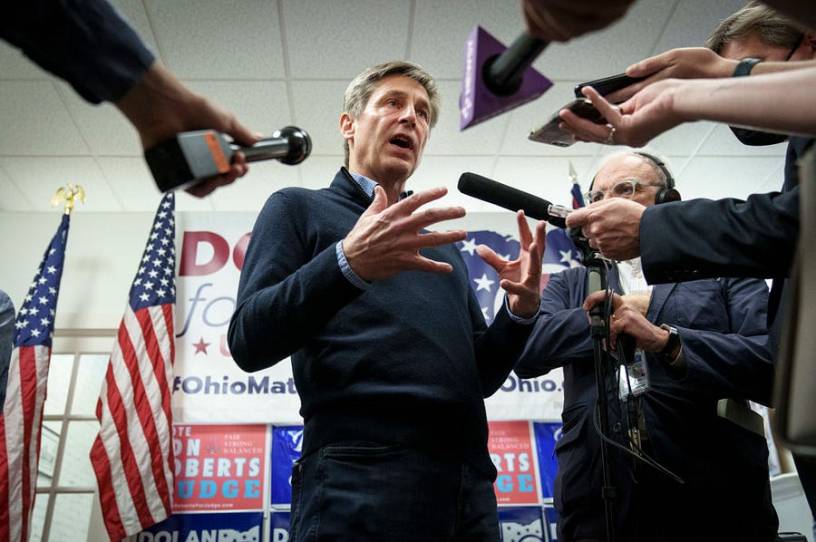 Two days before Ohio's Senate primary, former President Donald Trump had the stage at a rally in Greenwood, Nebraska. He took a moment to run through his picks not just in the Cornhusker State—he's supporting businessman Charles Herbster in the gubernatorial contest—but in other important contests around the country.
"You know, we've endorsed Dr. Oz," a reference to celebrity surgeon Dr. Mehmet Oz's bid for Pennsylvania's U.S. Senate seat.
Then he moved to Ohio. And appeared to confuse who he'd endorsed: "We've endorsed—J.P., right? J.D. Mandel, and he's doing great. They're all doing good. They're all doing good. And let's see what happens."
Trump seemed to be confusing venture capitalist and Hillbilly Elegy author J.D. Vance with former Ohio Treasurer Josh Mandel. In fairness to Trump, the candidates might well blend together after the months they have spent courting his favor.