On Coronavirus, Can Trump Tell Us What We Need to Hear?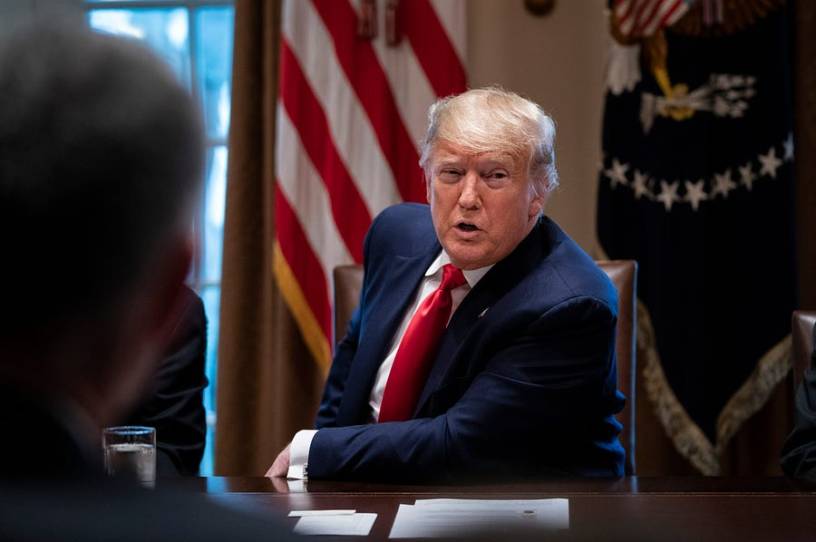 If you need more evidence that nobody knows what's really going to happen with the coronavirus outbreak, look no further than the last few days' wild stock-market roller coaster. After slumping through the second half of February, markets have been flailing wildly so far in March, leaping and diving at an alarming rate.

It's understandable that President Trump isn't thrilled by all this market chaos. But he responded Monday by suggesting once again that coronavirus concerns are blown out of proportion—stoking experts' fears that he is leading his supporters to underestimate the virus's threat. In a tweet, the president compared coronavirus to the seasonal flu and noted that "life & the economy go on" during flu season.
It's not hard to see why things like the coronavirus tanking U.S. markets get under Trump's skin: He's obsessed with keeping up appearances, and he bristles at being blamed for things he considers outside his own control. It's the same outlook that was on display in a strange comment about a quarantined cruise ship he made during a visit to the Centers for Disease Control in Atlanta, saying he'd prefer infected passengers stay aboard because "I don't need to have the numbers double because of one ship that wasn't our fault."
At this point, it's still impossible to know just how far off-base it is to compare the severity of novel coronavirus to the seasonal flu. And Trump has had a point in the past that the virus may prove less deadly than early estimates feared: Doctors are hopeful that the ultimate mortality rate will drop from the current World Health Organization estimate of 3.4 percent, which many experts believe is high, to below 1 percent. But a number of experts told The Dispatch Monday that even if mortalities end up far below that number, the virus still poses an extraordinary threat to the U.S. health care system—one which will require a serious collective effort on the part of the American people to avert.
Let's deal with the most obvious point first. It's true that seasonal flu has thus far killed far, far more Americans than has the coronavirus—because the coronavirus has not yet become a real pandemic among the American people. If it does begin transmitting through American cities and communities in numbers approaching those of, say, the 2009 swine flu, even more conservative fatality metrics suggest far more Americans would die than they do in a year from the annual flu.
Keep reading with a free account
Create a free Dispatch account to keep reading
Get Started
ALREADY HAVE AN ACCOUNT? SIGN IN