On the 75th Anniversary of V-E Day, WWII Veterans Are Stuck in Isolation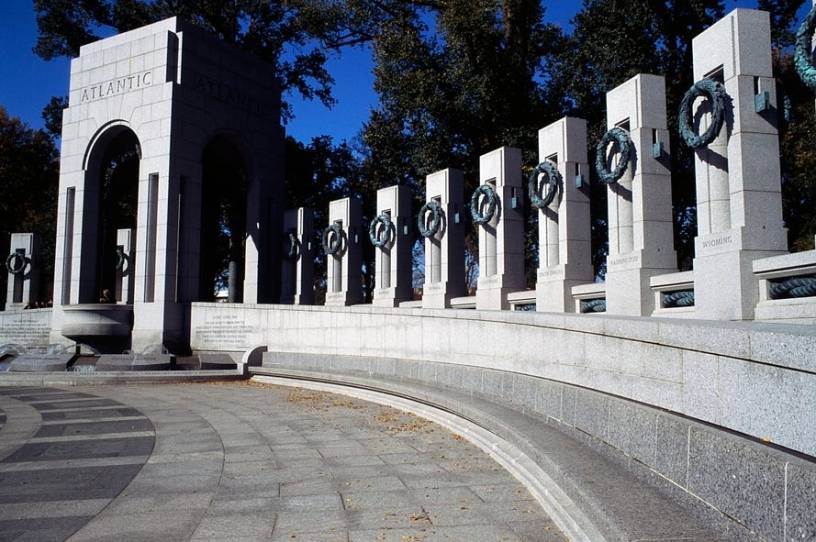 Last year, the National D-Day Memorial in Bedford, Virginia, attracted a crowd of more than 10,000 people for a ceremony commemorating the 75th anniversary of the Allied invasion of Normandy. There was a parade honoring the roughly 100 World War II veterans in attendance. People were encouraged to greet them, shake their hands, and thank them for their service. The memorial had similar plans this year to celebrate the 75th anniversary of V-E Day on Friday—until the coronavirus pandemic broke out.  
Like nearly every other museum and educational center, by the end of March, the D-Day memorial had moved all of its events online. And it's not taking any chances for May or June either: The memorial has canceled all public events for the foreseeable future. It does not expect to reopen until well into the summer. 
"We were pretty quick to recognize that having 95-year-old men out in public this year was not going to happen," said John Long, director of education at the memorial.
The situation is not ideal, Long admits, but live-streaming ceremonies on V-E Day and D-Day is a better (and safer) way to honor veterans than doing nothing at all. After all, the Greatest Generation is the most at-risk for contracting COVID-19. And it's already quickly aging into the grave. Of the 16 million people who served in World War II, just shy of 400,000 were still alive in 2019, according to the Department of Veteran Affairs.  
You're out of free articles
Create an account to unlock 1 more articles