Oscars 2021 Watch Guide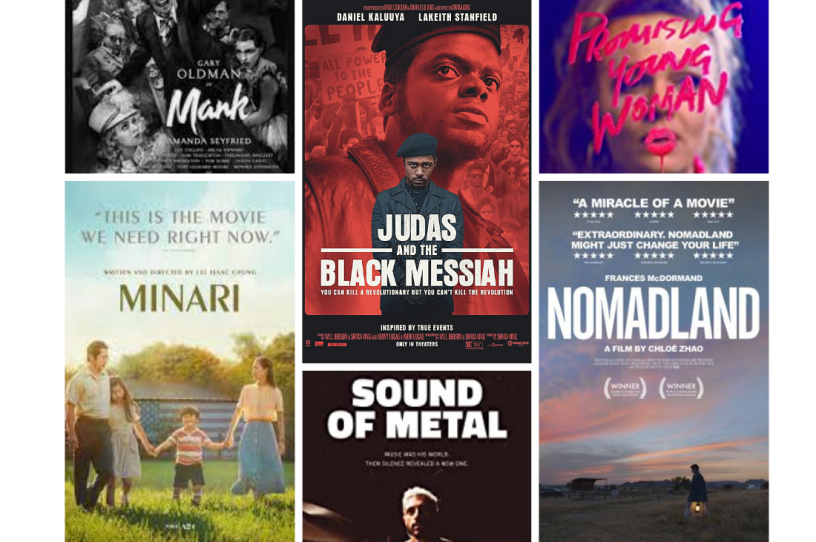 The Academy of Motion Picture Arts and Sciences announced this year's nominees for Best Picture on Monday. It's been an odd year for cinema, with theaters everywhere closed for the bulk of 2020 and streaming taking over as the dominant way people watch new movies. Understandably, you might have missed some of this year's most critically acclaimed films. The Dispatch staff and contributor Hannah Long are here to give you the rundown of the eight movies up for cinema's highest honor at the Oscars—err, well, seven of them. But more on that later. 
Hannah Long shares her thoughts on Mank, available to stream on Netflix:
Mank is an oddball film, epic and prestigious in style and small in scope, ahistorical and polemical, obscure and niche in its interests. Hollywood proverbially loves movies about Hollywood, but does Mank really deserve 10 Oscar nominations? Though the film has its good qualities, it mostly goes to show why movies about tragic newspaper tycoons are more naturally cinematic than those about dipsomaniac screenwriters.
The eponymous dipsomaniac is Herman Mankiewicz, the co-writer of Citizen Kane. Gary Oldman hams it up magnificently as "Mank," delivering biting one-liners and swaggering about half-soused through dinner parties, writers' rooms, and political rallies. "Why do you love me?" he asks his wife repeatedly, and she finally admits that after years of investment, she figures might as well stick around to see how it all turns out.