Pennsylvania Primary Hints at What Trump '24 Might Look Like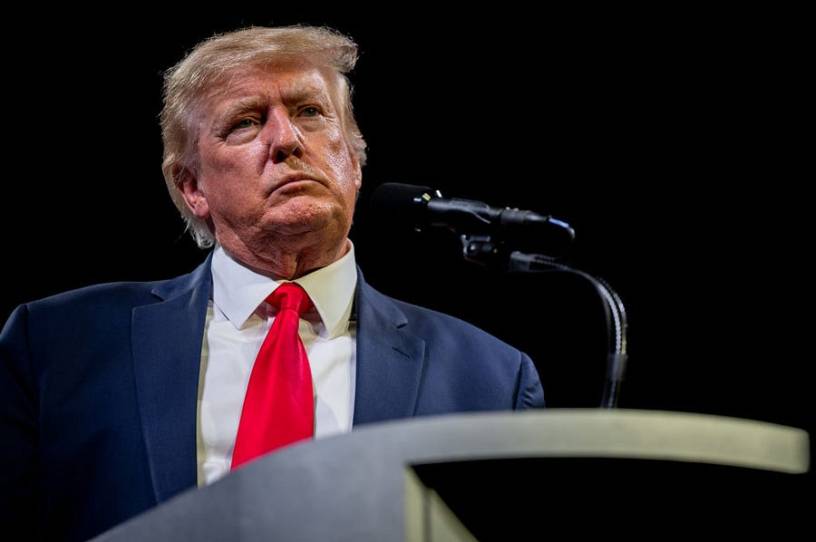 There's real poetic justice in former President Donald Trump and his squad trying to kneecap Kathy Barnette ahead of Tuesday's Pennsylvania Senate primary.
Trump warned in a statement that "many things in her past which have not been properly explained or vetted" meant she could "never" win in the general election. Did Barnette perhaps pay hush money to a sex worker to keep a dalliance secret? Maybe she had to pay $25 million to former students of a phony university who claimed fraud. Or she could have filed for bankruptcy four times, stiffed contractors, and been repeatedly fined for violating casino rules.
Sean Hannity, celebrity Trump remora, declared of Barnette: "There are so many questions she has never answered in many tweets that likely render her unelectable in Pennsylvania." Like what? Was it a tweet saying that sexual assaults in the military were to be expected or one urging the Duchess of Cambridge to go topless on her honeymoon? Maybe a bunch of tweets obsessing over claims that Barack Obama was a secret Kenyan. Could it be a tweet that said rioters besieging the Capitol were "great patriots who have been badly & unfairly treated"?
The super PAC dumping big money to prop up Trump's candidate in the race, TV host Mehmet Oz, has dubbed Barnette "Crazy Kathy" for her past statements. Maybe she called women "fat pigs, dogs, slobs, and disgusting animals" or repeatedly insulted the family of an Army officer killed in Iraq.