Roger Stone's Real Victory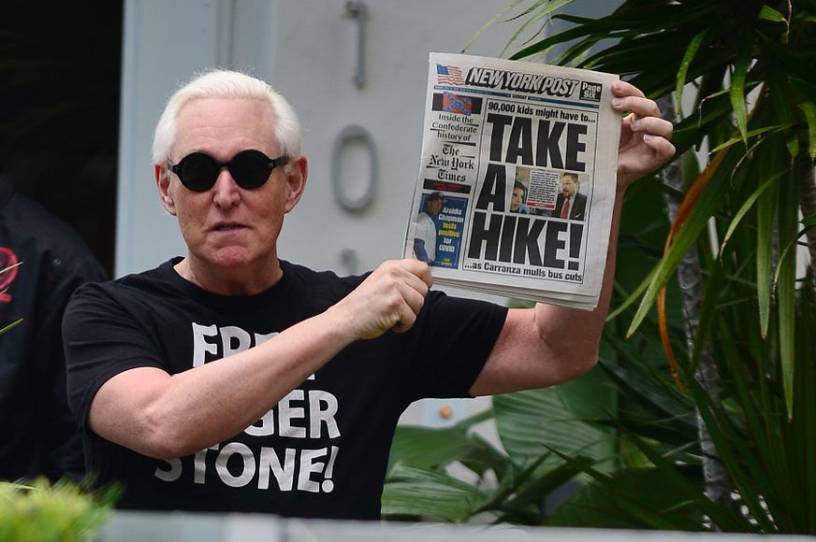 Roger Stone is an infamously execrable force in American politics. Perhaps his only saving grace is that he's not a hypocrite about it.
Stone is a proud "dirty trickster." The GOP kept him on a leash lest his amorality be too closely associated with the Republican brand. Part of his code is that the best defense against legitimate criticism is to shoot the messenger: "Admit nothing, deny everything, launch counterattack."
As a proud cynic, if not an outright sybaritic nihilist, Stone would probably find the very notion of legitimate criticism foolish. "Nothing is on the level," he says. What's right is whatever you can get away with. "It's better to be infamous than never famous at all." (These bits of wisdom are laid out in Stone's Rules, which reads like Mao's Little Red Book of Trumpism.)
I suspect that one reason Stone has a cult following on the right and among many in the media—a fan club that long predates his status as a Trump loyalist—is his willingness to own his political amorality in unapologetic sound bite form, thus immunizing himself from conventional charges of hypocrisy. When you turn deceit and dishonor into guiding principles, the only way you can be a hypocrite is if you fail to go low enough.
You're out of free articles
Create an account to unlock 1 more articles