Scenes From a Night of Rioting in Madison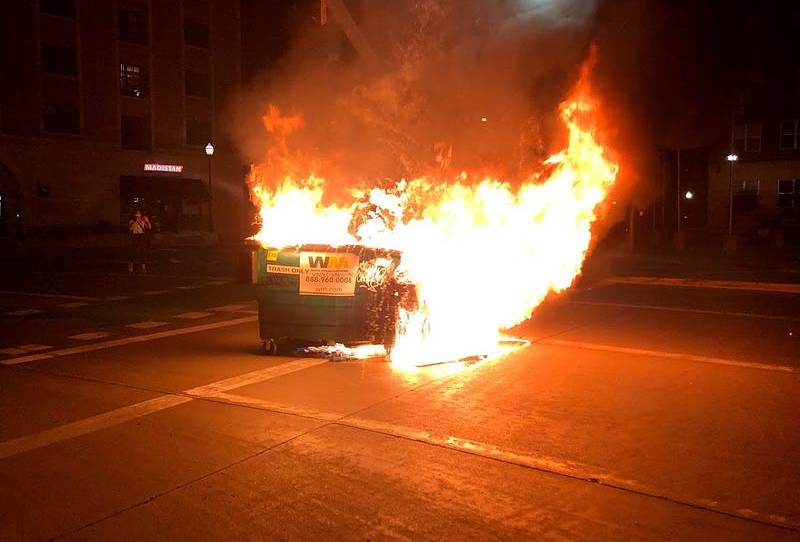 MADISON, Wisconsin—At midnight, standing where a statue commemorating women's suffrage was torn down just weeks earlier, a young woman with a bullhorn explained rioting etiquette.
"Make sure you stay with your buddy when the s–t goes down," she said, adding, "people who are alone get arrested."
She noted that when the violence actually began, anyone caught with their cell phone out taking pictures would be dealt with. "Pictures get people identified," she barked.
She then announced the group would then be headed to the Dane County Jail.