Second-Tier GOP Candidates' Breakout Strategy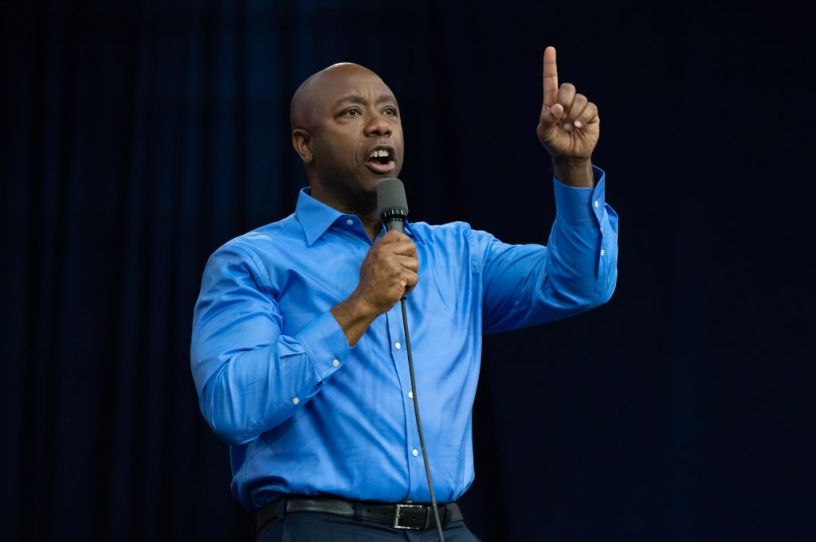 Sen. Tim Scott announces his run for the 2024 Republican presidential nomination at a campaign event on May 22, 2023. (Photo by Allison Joyce/Getty Images)
Ron DeSantis has upped the ante for the other Republicans trying to defeat Donald Trump in the 2024 presidential primaries.
The Florida governor posted a big fundraising haul—$8.2 million in the first 24 hours since launching his bid—despite months of relentless hammering from Trump, embarrassing headlines about wavering donors, and a rocky campaign launch on Twitter. He has also been firing directly at the frontrunner, enforcing the sense that the GOP primary may quickly become a two-man race.
DeSantis' early success raises the stakes for the candidates who had hoped to supplant him as the alternative to Trump.
To make the most of their summer, these candidates—call them the "Also Runnings"—have three benchmarks to meet: competitive fundraising, effective organizing and campaigning in the early primary states, and a standout moment in the first Republican National Committee-sanctioned debate this August in Milwaukee.